"Never never trust anyone who asks for white wine. It means they are phonies."- Bette Davis. Academy Award-Winning Film Actress
Well, we think Bette Davis was a better actress than wine connoisseur. We enjoy collecting our bottles of white wine and tasting white varieties around the world as we travel. Give us a chilled Chenin from the Loire or South Africa, a Cattarato or Grillo from Sicily an Albariño from Rías Baixas, a Riesling from Alsace or the Finger Lakes, a Blanc from Burgundy or Bordeaux, and a Blanc de Blancs from Champagne, and we are happy!
"White Wine," (Countryman Press, 2023) is the follow up book to Mike DeSimone and Jeff Jennsen's excellent "Red Wine" (2017), which won the Gourmand International Award for the Best Wine Book in the World. "White Wine" is a comprehensive guide to 50 varieties and styles and a terrific read for anyone who wants to dive deep into this topic. Peppered throughout this new book are "winemaker wisdom" quotes, plus a forward by Rob Mondavi Jr.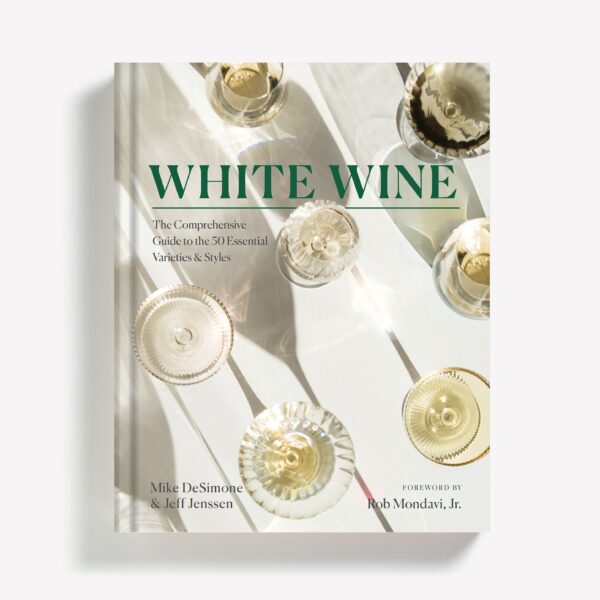 Whether you are grape geeks like us or just curious to learn more about the many styles of white wines from around the world, from ground to glass, and expanding your wine palate, "White Wine" is a great book for you. It's also filled with "Winemaker Wisdom" from producers and loads of helpful information from serving to pairing with foods.
Mike and Jeff, known as "World Wine Guys," are as well-traveled and personable as you can get. Writers, educators, speakers, and wine competition judges, this dynamic duo delivers informative and engaging prose and videos. They are columnists for the Robb Report, Wine Enthusiast, and Forbes and divide their time between homes in New York City and southern Spain.
The Connected Table caught up with Mike and Jeff on July 12, three years after our first interview following the release of "Red Wine." Listen to the podcast here or on your preferred podcast platform,