Summer is the perfect time for exploring the lighter side of wines, but often people think that this means wines that are less expressive and flavorful. Pinot Grigio gets that bad wrap probably more than any other varietal offering.
Enter Giovanni Bonmartini Fini, proprietor of Italy's Barone Fini wines, a producer premium Pinot Grigio from Trentino/Alto Adige in Italy's north, where arguably the best wines from this varietal are made.
"When I took over the company in 1997 after my uncle passed away, Pinot Grigio as a category had become dominated by cheap agro-industrial mass-produced wine that didn't require, or warrant, much respect." says Giovanni. "Our family, along with a few other like-minded producers, had seen this trend and set out to re-build the perception of what Pinot Grigio could be, and prove the potential of Italy's most important white grape to make one of the world's best, most versatile, and food friendly white wines."
Cultivating vineyards has been a family business since 1497 when the two noble Venetian families of Bonmartini and Fini united in marriage and began producing wines in northeastern Italy. Today, the Bonmartini family, direct descendants of the Barone Finis, continue to manage this venerable property producing 150,000 cases per yer. In the U.S. Barone Fini wines are marketed by  Deutsch Family Wine & Spirits, a company committed to working with family owned wineries around the world. Follow Barone Fini wines on Facebook .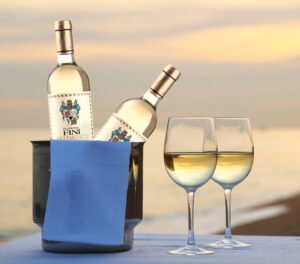 We discuss the good side of Pinot Grigio with one of its fiercest protectors and advocates on the Wednesday August 19th episode  of The Connected Table LIVE! Listen to this show  on iHeart radio.through www.iheart.com or the iHeart App.  Direct link: http://www.iheart.com/show/209-The-Connected-Table-Live/?episode_id=27319555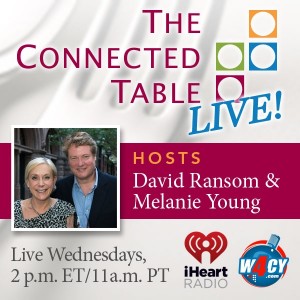 Follow Melanie and David on Twitter@connectedtable and Facebook.com/TheConnectedTable.
Read David Ransom's cover story on Giovanni Bonmartini Fini in the March 2015 issue of Tasting Panel Magazine here.