We had the pleasure of visiting Tenuta di Artimino in Carmignano for a tour, wine tasting and dinner during our March 2022 trip to attend Anteprime Toscana. Built in 1596 as a hunting lodge for Count Ferdinando di Medici, the "Medici Villa La Ferdinanda" was constructed by Bernardo Buontalenti and boasts many chimneys. The villa remained privately owned by different families and survived the World Wars. In the 1980s was purchased by Giuseppe Olmo (known as Gepin), who was a record-breaking Olympic bicyclist turn entrepreneur. Today, the villa is a UNESCO Heritage site.
DOCG Carmignano located southwest of Prato is Tuscany's smallest DOCG. In 1718, Cosimo III de' Medici, Grand Duke of Tuscany, identified Carmignano as one of Tuscany's great red wine producing areas and granted it special legal protection. The Carmignano DOCG was established in 1990; regulations mandate that wines be comprised of at least 50 percent Sangiovese, 10-20 percent for Cabernet Sauvignon Cabernet Franc and up to 20 percent Canaiolo. Carmignano's introduction to Cabernet Sauvignon dates to Caterina de Medici, who served as Queen of France from 1547 until 1559, and is said to have brought vine cuttings to Italy.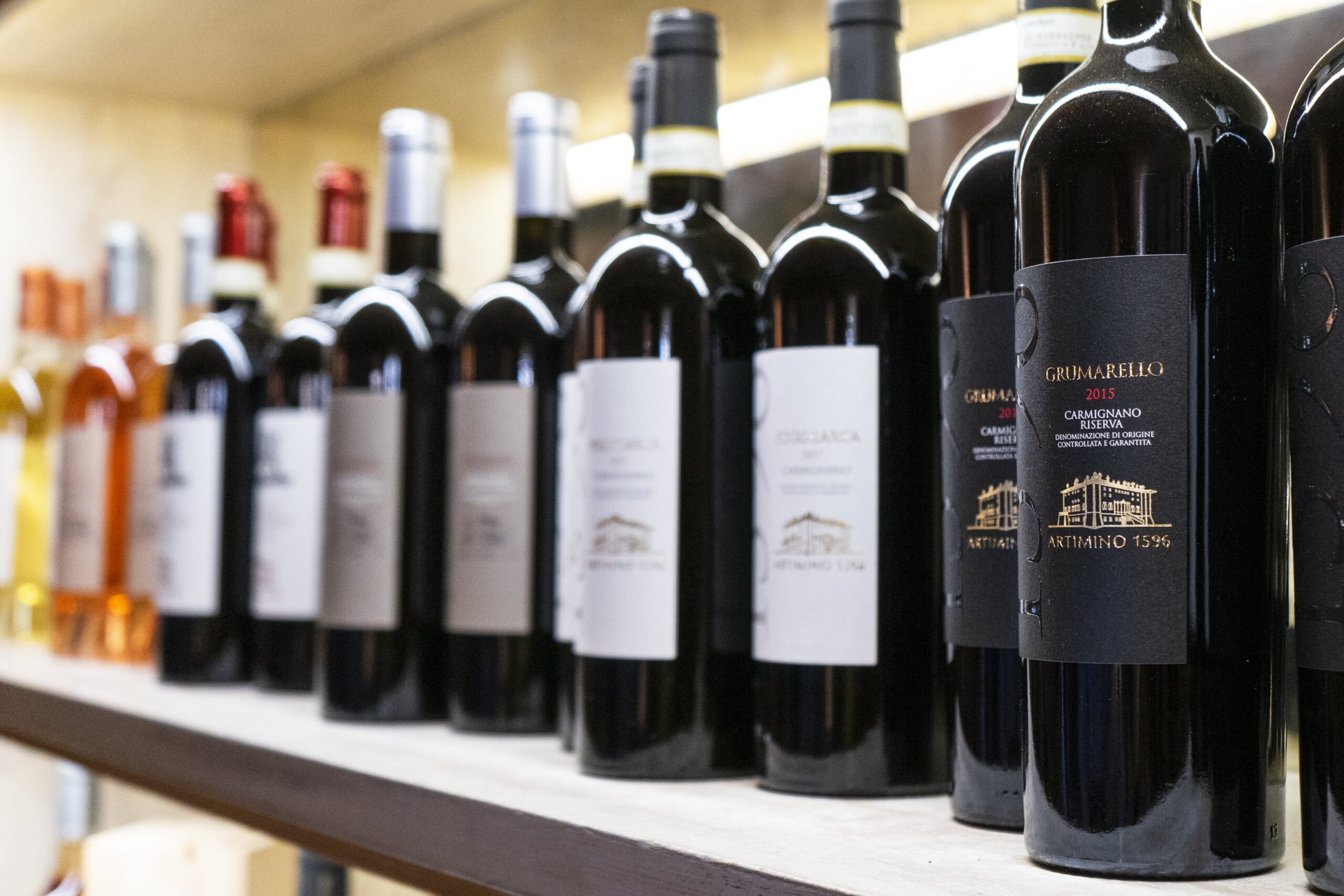 At Villa Artimino, Winemaker Fillippo Paoletti led us through vertical tastings of two DOCG wines. Poggliarca us a blend of Sangiovese, Cabernet Sauvignon and Merlot (vintages tasted: 2015, 2016, 2017, 2018) and Grumarello, a blend of Sangiovese, Cabernet Sauvignon, Merlot and Syrah (vintages tasted: 2015, 2016, 2017).
Giuseppe Olmo's granddaughter, Annabella Pascale, serves as CEO of Tenuta di Artimino. Under her stewardship and marketing expertise, Tenuta di Artimino has become a world-class wine hotel and spa destination and wedding location. Pascale welcomed us during our visit and provided a history of the estate.
We also enjoyed a candlelit dinner with wines in the cellar prepared by Tenuta di Artimino's Chef Michela Battaso who oversees the estate's restaurant, Biagio Pignatta, not far from the villa. The restaurant is named after the first butler of Ferdinando I de 'Medici, Sir Biagio Pignatta
Listen to our conversation with Annabella Pascale on The Connected Table LIVE! Click below: