We had the pleasure of meeting Ambre Delorme and her mother, Madeleine, at Domaine de la Mordorée, during a Tour de France two -week trip to France in January 2023. Located in the heart of AOC Tavel, Domaine de la Mordorée, was established in 1986 by Ambre's grandfather, Francis Delorme, and her father Christophe, starting with 12 acres of vineyard in Tavel.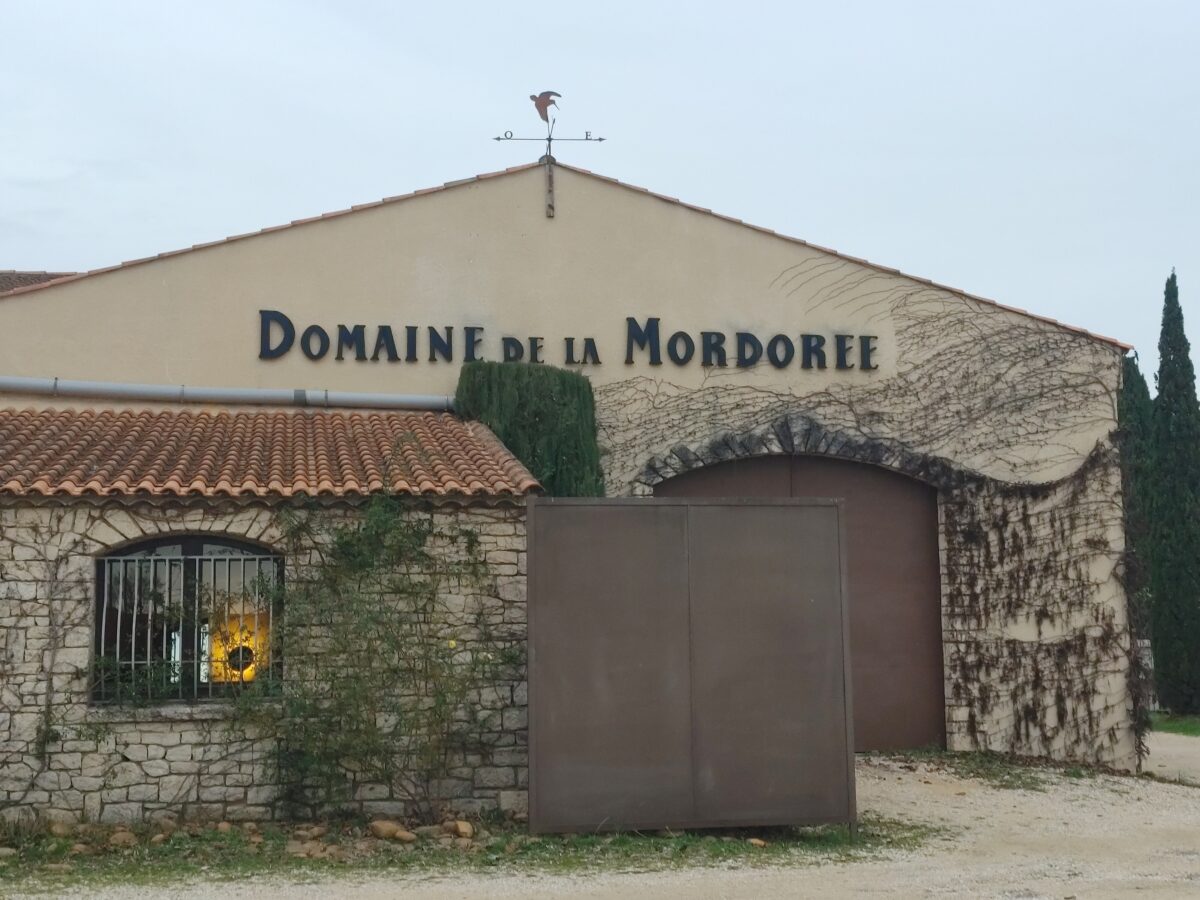 Today, Domaine de la Mordorée, has 143 acres of vineyards in several appellations, including Lirac, Tavel, Châteauneuf-du-Pape, Condrieu, Côtes- du-Rhone as well as Vins de France. Domaine de la Mordorée has been certified organic since 2013 and Demeter-certified biodynamic since 2020, a commitment that Ambre underscored was at the heart of her father's philosophy of caring for the land. All harvesting is done by hand; yields are kept low, and intervention remains minimal and only when necessary.
Sadly in 2015, Christophe Delorme passed away unexpectedly at the age of 52. Ambre and her mother are continuing to maintain his vision of being stewards of the land, working with Domaine de la Mordorée's longtime winemaker Rémy Chauvet.
The winery is named for the woodcock, a local game bird. Ambre's grandfather, Francois, was a hunter. But digging deeper we learned the woodcock has spiritual significance as well in many cultures and faiths, including resilience and adaptability. Both are necessary when adapting to climate change, something most every vintner we meet with expresses concern over.
During our visit we tasted selections from each of Domaine de la Mordorée's vineyards.
Some standouts for us included:
La Reine de Bois (« Queen of the Woods ») Lirac Blanc 2022 An aromatic white with concentrated notes of fresh and dried fruit. A blend of Grenache Blanc (30%) Clairette (2%), Viognier (15%), Roussanne (15%), Marsanne (15%), Picpoul (3%) and Bourboulenc (2%).
La Reine de Bois Tavel 2022. A juicy deep rose with a slight golden hue, blended from Grenache (60%), Syrah (20%), Cinsault (10%) and Clairette (10%).
Le Dame Voyageuse Châteauneuf-du-Pape 2021. A supple, elegant blend blossoming with violets, blackberries and currants A blend of Grenache (90%), Mourvèdre (4%), Syrah (4%), Counoise (1%) and Vaccarese (1%).
La Reine de Bois Châteauneuf-Du-Pape 2021 An earthier, more concentrated blend of Grenache (85%). Syrah (10%), Mourvèdre (10%), Counoise (3%) and Vaccarese.(1%).
U.S. Importer : Kysela Père & Fils
Listen to our interview with Ambre Delorme on The Connected Table LIVE podcast