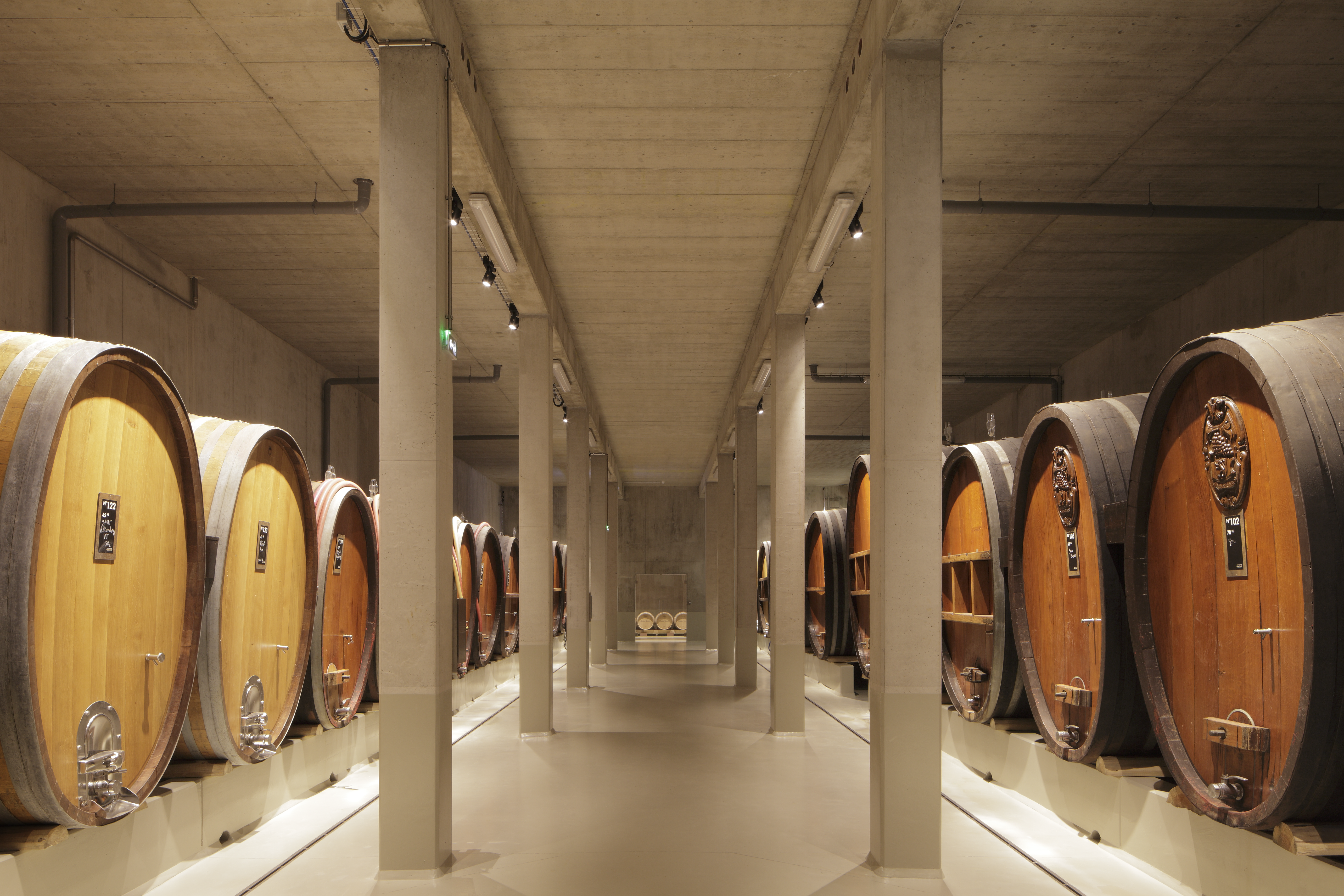 Grand Cru wines are the cream of the crop in regions of Burgundy and Bordeaux, but here's a tip: Alsace also makes outstanding grand cru wines, and they deliver exceptional quality for value.
We visited with Georges Lorentz, seventh generation of family-run Domaine Gustave Lorentz and winery president. Established in 1836, Gustave Lorentz is located in the heart of Alsace's Grand Cru wine country near Altenberg de Bergheim. The winery is the essence of Alsace: historic, decidedly French and welcoming to visitors.
While we were familiar with the fact that 90 percent of Alsace wine production is white, we learned a few key points during our discussion with Lorentz:
Alsace has a unique micro-climate
Located in northeast France bordering Germany and Switzerland, Alsace is a small region with big secret Lorentz shared with us: "Alsace is protected by the Vosges Mountains and has a unique micro-climate that delivers drier and warmer temperatures, ideal growing conditions. In fact, Colmar is considered the second driest town in France." Most producers practice organic and biodynamic farming. Gustave Lorentz has farmed organically since 2012.
Alsace Grand Cru wines are a rare find
While Alsace produces seven grape varieties, only Riesling, Pinot Gris, Gewurztraminer and Muscat are permitted in the Grand Cru regions of Kanzlerberg and Altenberg de Bergheim near Gustave Lorentz. Here, vineyard plots are small, with concentrated plantings and lower yields in soils that are mainly clay and limestone, producing exceptional grapes. The wines deliver more complexity and can age well. Lorentz told us, "Alsace Grand Cru wines represent only five percent of production, so they are a rare find and exceptional value." Most average $35/45/bottle.
Alsace Is a top sparkling wine region
Alsace is the oldest and largest producer of crémant, sparkling wines made in the traditional method. One can find crémants made from blends of Pinot Blanc, Riesling and Pinot Noir. Chardonnay is also permitted to make Crémantd'Alsace. These wines are elegant and refined, delivering great value as well, averaging $30 bottle.

Alsace vs. Germany- Styles
Historically, Alsace has bounced between French and German occupation. However, the heritage, culture, and wines are very much French, as Lorentz explained: "Both Alsace and Germany used the same seven different grape varieties; but Alsace's vinification style is decidedly French. Germans tend to enjoy drinking wine outside their meals so vinify their wines accordingly, making wines lighter in body, alcohol and style, and also sweeter with less acidity. Conversely, Alsace wines a made to enjoy with food and therefore made with more body, higher alcohol and also drier with better acidity."
We were impressed with the finesse of the Gustave Lorentz wines we tasted:
Riesling Reserve2017, 100% Riesling with white floral and citrus notes, fresh acidity and a hint of minerality. The finish is dry and fresh. A nice aperitif wine or paired with seafood, white meat chicken or a classic Alsace Choucroute (pork and sauerkraut).
12.3% ABV SRP $21
Pinot Gris 2018, 100% Pinot Gris, that, while white, shows more like a red wine in structure. Creamy texture and underlying yet distinct backbone of acidity, it shows notes of pear and quince with a subdued smokiness in the finish. A beautiful wine that pairs well with roasted chicken, venison, or cheeses like Comté or Parmesan. 13.5% ABV, SRP $24.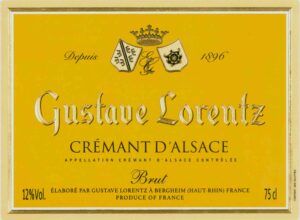 Crémant d'Alsace Brut, 34% Chardonnay, 33% Pinot Blanc, 33% Pinot Noir. Made in the méthode traditionnelle to bring a refinement to the bubbles. Zesty and crisp with notes of lemon rind and a hint of red berry. Made our mouths water for a plate of smoked gouda and country ham, or a plate of grilled shrimp. 12% ABV, SRP $26
Crémant d'Alsace Brut Rosé, a 100% Pinot Noir made in the méthode traditionnelle. Pale salmon pink in color, this crémant is lovely to look at as well as to sip. Fresh and fruity with flavors of wild strawberry and raspberry, softer palate and more roundness. 12 % ABV SRP $25 Enjoy with a heartier dish like roast pork, pasta with tomato sauce or to complement a light fruit dessert. 12% ABV, SRP $25
Gustave Lorentz wines are imported in the U.S.A. by Quintessential Wines. www.gustavelorentz.com
Listen to our SIPs podcast with Georges Lorentz, seventh generation family member and president of Domaine Gustave Lorentz: