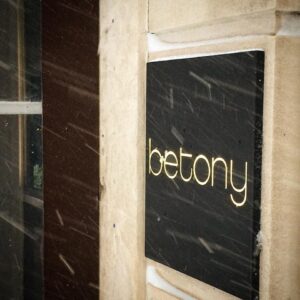 Restaurants come (and go) at a pretty fast clip in New York City, one of the world's great dining capitals. Some do so without much fanfare, some do so with lots of it. Betony, which opened in 2013 in midtown Manhattan, is one of the latter.
The brainchild of Chef Bryce Shuman and partner Eamon Rockey, who oversees the front of the house, Betony was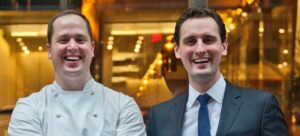 an immediate hit with diners and critics alike, receiving three stars from the New York Times, and won the title of Esquire Magazine's Restaurant of the Year honor its first year, a Michelin star in 2015, and in 2016, a Beard Awards nomination for Best New Restaurant.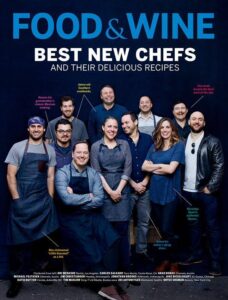 Shuman, a North Carolina native who had honed his skills under Wolfgang Puck's team at Postrio in San Francisco and then under Daniel Humm at Eleven Madison Park, was also thrust into the realm of NYC's chef cognoscenti, and was tapped as one of Food & Wine Magazine's Best New Chefs in 2015.
Betony's cuisine is at once comforting and very sophisticated, a stylistic ode perhaps to Shuman's six years at Eleven Madison, where Humm's cuisine bears some of the same characteristics. Yet, Betony's menu is clearly all Shuman, who seems happy to delve into culinary ingredient esoterica, and take more chances with pairing differing elements in his dishes.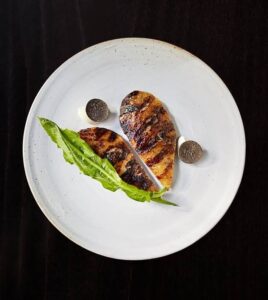 That is not to say that his menu creations are in any way weird or strange, they are far from it, blending flavors into beautifully presented dishes that seem to feed all the senses at once. Yet, through them, one senses a freedom that may not be attainable in a restaurant where 3 Michelin stars were granted, and must be maintained.
And that's the charm of Betony, and Chef Shuman's slightly more human view of what sophisticated New York City dining should be.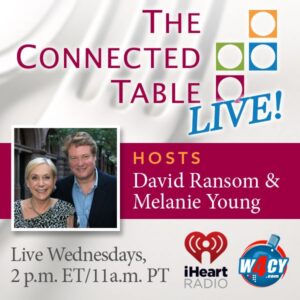 Bryce Shuman joins The Connected Table LIVE! on Wednesday April 6, 2016 to discuss his restaurant, path to the top, and if we're really lucky, maybe even why he collects Analog Synthesizers in his spare time.
Twitter: @betonyNYC
Facebook: facebook.com/BetonyNYC
Instagram: @BetonyNYC