Founded in 1731, by Michel Bouchard, Bouchard Père & Fils is one of the oldest and most diverse wine estates in Burgundy, representing nearly three centuries and nine generations in this storied wine region of France.
The centerpiece of the estate is Château de Beaune in the heart of the region. This 15th century château distinguished by five towers was built as a royal fortress for King Louis XI. Bernard Bouchard acquired the château in 1820 after the French Revolution. The château has underground cellars 10 meters deep for natural storage and contains one the largest private collections of old burgundies – 2000 bottles including a Meursault Charmes 1846.
Over the years the Bouchard family has expanded and diversified its land holdings which now encompass 321 acres of vineyards in prestige appellations of both the Côte de Beaune and Côte de Nuit, including Montrachet, Corton-Charlemagne, Beaune Grèves Vignes de l'Enfant Jésus, Bonnes-Mares, and Meursault Perrière. As with many Burgundy producers, these parcels, known as climats, are small and select, contributing to the unique typicity of each wine. Bouchard Père & Fills currently produces 12 Grand Cru and 74 Premier Cru wines throughout Burgundy.
We had the pleasure of speaking with Frédéric Weber, technical director at Bouchard Père & Fils since 2020. Weber joined the winery in 2002 as an intern and has a near-encyclopedia memory about every vintage, each carefully recorded. We discussed the estate's history, new developments and the 2020 vintage.
New Directions
Traditionally Burgundy vineyard owners worked with a network of negociants who purchased wines to blend and sell under their own label. Weber told us that Bouchard Père & Fills has shifted its focus to producing estate-grown wines.
"This is an important development for Bouchard Père & Fils, who has worked with negociants for almost 300 years. We have a beautiful collection of terroirs. It is important to focus on our own estates and become a domain," Weber said.
Addressing Sustainability and Climate Change
Like many wine regions, Burgundian producers must be proactive in addressing climate change. Weber noted that the 21st century has resulted in several warm vintages- more than ever before in history Warmer weather affects the natural life cycle of the vines which are impacted by uneven climactic changes. Weber noted that harvest dates have been moving up from mid- September to mid -August in the last 20 years.
"Reviewing our vineyard records, I have noted that in the 18th century we harvested once in August in 1719, and again in 1882 and 1883. We never harvested in August in the 20th century. But since beginning of the 21st century, we have harvested in August in 2003, 2007, 2011, 2018, 2020, 2022.
"In Burgundy we also have risk of spring frost and hail in the summer and fall, which affects yields. This means we need to make adjustments in our vinification and aging," Weber said.
Bouchard Père & Fils expects to complete its organic certification in 2026. " Some of the things we are doing include replanting grasses to improve organic matter and eliminating the use of chemicals. It is a process," Weber said.
The 2020 Vintage: concentrated wines with elegance and balance
Weber said 2020 was one warmest and driest in the vineyards. "We had a wet winter and warm spring resulting in an early bud break. June was dry, and the August began with a heat wave resulting in an early harvest. Yields were low with a good concentration, quality and maturity in the fruit,"
Wines we tasted (from samples):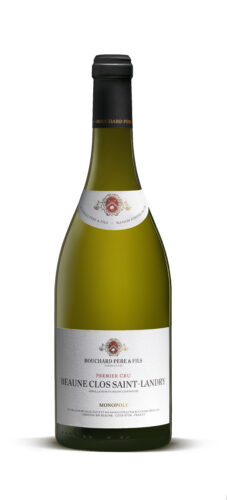 Clos Saint Landry, Beaune Premier Cru 2020. This is the one white we tasted, produced from in vineyard whose history dates the oldest Chardonnays in Beaune. Acquired by the Bouchard family in 1791, it has been a monopole of the house ever since. The soils here are limestone clay and marl.
Matured for 20 months in oak barrels, 20% new, this wine has beautiful unctuous flavor notes of dried pear and citrus with a pleasant musky character.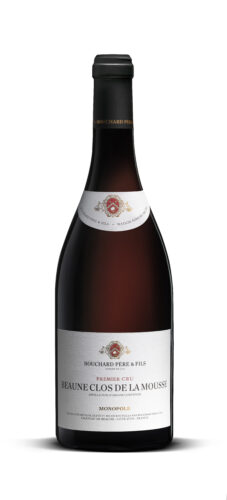 Clos de La Mousse, Beaune Premier Cru 2020. This vineyard land can be traced to 1220 when it was bequeathed to the church of Notre Dame de Beaune by cannon Edme de Saucy. Overtime, the Bouchard acquired all the parcels. It has been a family-held monopole since 1872.
The soils are limestone and clay. Vinification is 25% whole cluster. Maturation is 19 months in oak barrels, 20% new. The bouquet is concentrated with aromas of black plum, blackberry and spiced cocoa. On the palate, this wine is well-rounded with a nice balance of fruit and spice.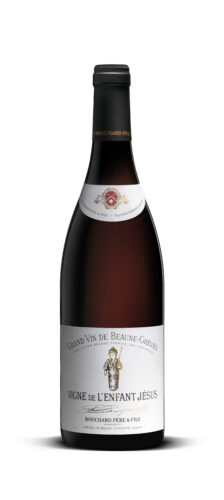 Vigne de l'Enfant Jesus, Beaune-Grèves Premier Cru. This name of this wine has a notable historical reference. According to an old story, this vineyard was gifted to a Carmelite nun after she correctly predicted the birth of Louis XIV, the future king of France. The royal couple, King Louis XIII and Queen Anne had been struggling to conceive, and considered his birth a divine occurrence. Thus, the name "Vine of the Baby Jesus."
The 9.68-acre vineyard is planted in soils of limestone, clay and gravel, The wine is aged for 20 months in oak barrels, 20% new. Aromas are black plum and spice. On the palate this wine delivers blackberry and spice.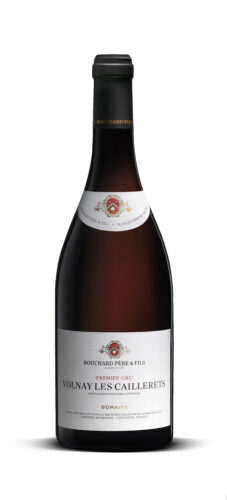 Les Caillerets, Volnay Premier Cru 2020. This wine is from the family's first vineyard acquired on 1775. "Les Caillerets" climat. Here, the soils are limestone, clay and gravel. The wine is vinified with 30% whole clusters and aged for 20 months in oak barrels, 20% new. This wine has a concentrated bouquet of pure dark cherry and blackberry. On the palate it is a burst of pure dark fruit with a soft peppery finish.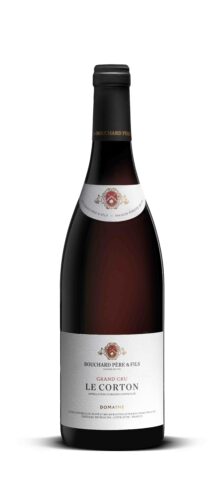 Le Corton, Beaune Grand Cru. Corton is the only red Grand Cru appellation in the Cote de Beaune and is the largest Grand Cru of Burgundy. The Le Corton vineyard is rather large for a climat, encompassing 8,77 acres. Vines are planted in limestone, clay and stone soils. This wine had a deep dark fruit aroma, On the palate, we tasted both red and black berries and satisfying peppery finish.
Bouchard Père & Fils wines are distributed in the U.S.A. by MDH America
Information: www.bouchard-pereetfils.com/en Follow on Instagram @bouchardpereetfils
Listen to our conversation with Frédéric Weber, technical director at Bouchard Père & Fils  on The Connected Table Sips.
The Connected Table SIPS are collaborative podcasts spotlighting brands and special topics from around the world.