Daniel Boulud may not know it, but he is responsible for our marriage. Well, at least in part. Here's the skinny:
After meeting Melanie at a dinner party thrown by my ex-girlfriend (long story) and vowing to stay in touch, we got together for our first date in February 2003. It went something like this:
Melanie: "I have to go to an event at the Gourmet Magazine Kitchen for a wine client, why don't you meet me there and we'll go out to dinner afterwards?"
Me: "OK, sounds like a plan"
So, I met her at the event and while she worked her magic with her clients I proceeded to taste some wines (FYI: they were Spanish wines) and meet some of her colleagues, all of which was new to me, as I, at that point, didn't really have any idea about what she did or who any of these folks were.
Eventually, the event wound down, and our time to go to dinner arrived. Melanie asked what I'd like to do, and since I had been at a wine event in a food magazine's corporate kitchen (no lack of beverages and hors d'oeuvres there), I responded that "since we'd been already eating and drinking, why don't we do something easy, like go grab a burger somewhere and talk."
Well, Melanie thought that was a great idea. "I have just the place in mind," she said, "and it's right around the corner."
She then proceeded to lead me to a place on 44th Street called DB Bistro, owned by a chef named Daniel Boulud, someone I'd never heard of. "He makes a great burger," she said, "you'll just love it."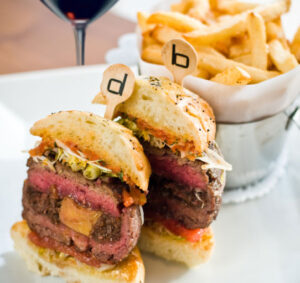 Of course, I had no idea about any of this, but burgers in the winter of 2003 were the big foodie thing in New York, everyone was touting theirs as the best, biggest, most involved, etc. Daniel Boulud's I found out, was stuffed with Foie Gras and was priced somewhere north of $30. I'd never paid over about $6 for any burger I'd had before that, but hey, it was a first date, right? We'll go with it and see where it all leads.
Well, the burger, date, and evening were all spectacular and I found out during the course of it that Melanie was, as Director of the James Beard Awards (which she founded and ran for 16 years), one of the most important food people in the country, and on a first name basis with every well-known chef between the two coasts.
So, you see, we have Daniel Boulud and his food and staff for making our first date special enough to have a second one (the restaurant choice of which, I can admit since it was mine, was not nearly as good), and the rest is history. So, thank you, Daniel – for elevating the burger, and my life!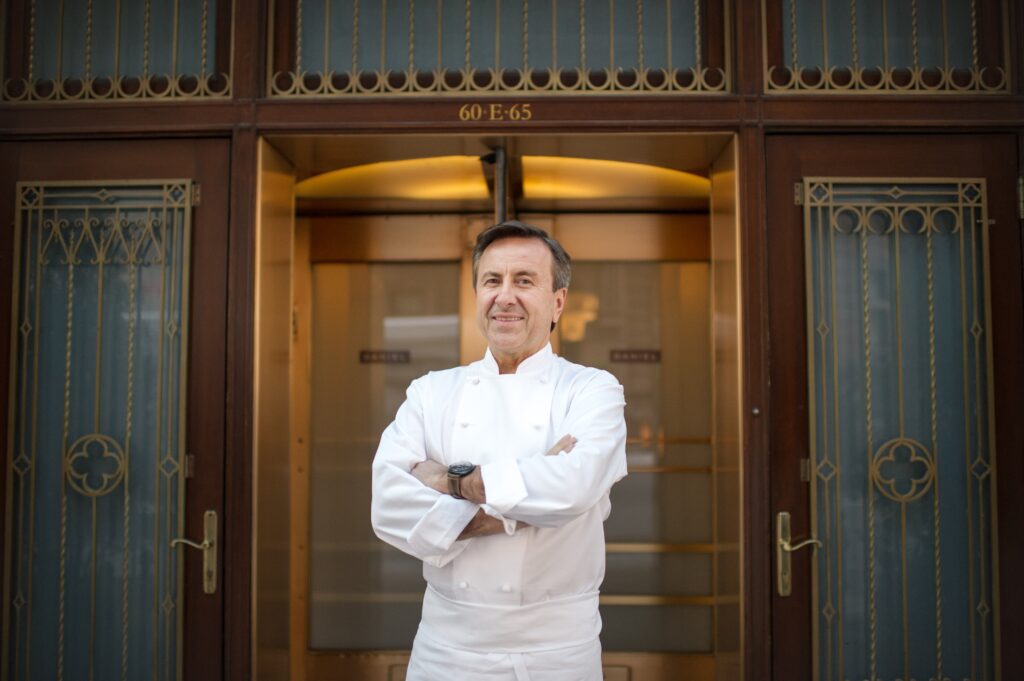 Daniel Boulud grew up in and around Lyon, France, a city very well known for its food, and it was there that he fell in love with the idea of cooking and being a chef. Yet, it was in America and New York City, where he made a name for himself, first as a chef working in some of that city's finest restaurants, including the legendary Le Cirque; and then as a restaurateur with his eponymous Daniel, Café Boulud, and, of course, the aforementioned DB Bistro. Today, he is the owner of 15 restaurants globally and is considered one of the world's great chefs and chef-entrepreneurs.
Along the way, Daniel has won just about every culinary award and accolade there is, including numerous James Beard Awards, and he's also written a slew of cookbooks based on his cuisine and interpretations of the foods he loves. His Flagship restaurant, Restaurant Daniel, was named one of the Top Ten Restaurants in the World by the International Herald Tribune, and received 4 Stars from The New York Times.

And that's not all…..Brand Boulud includes cookbooks, products and a very successful catering company, Feasts & Fêtes. His Epicierie Boulud is a culinary gift givers' heaven.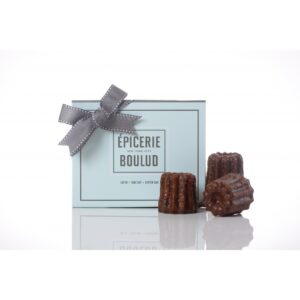 What's next for Daniel Boulud? He visits with Melanie and me on The Connected Table LIVE! Wednesday February 17, at 2:00pm ET. Tune in to hear our show this culinary master. I'm sure that exact question will come up. – David Ransom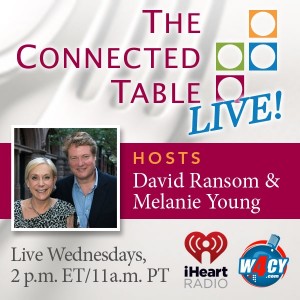 Connect:
Website: danielboulud.com

Books by Daniel Boulud. Purchase now.