While many Americans may be gnashing their teeth and biting their nails as we head into the last week of the Presidential campaign, I'm ready to cast my vote for the most impressive women-as-culinary-activists after attending last week's Les Dames d'Escoffier International Conference in Washington, DC. Not intending to sound political, but just proud of my tribe: "If you want to get something done, ask a woman to do it." Hats off to the Dames of the Washington DC Chapter who made this annual conference a fabulous success. The conference speakers addressed some very substantial topics that had everyone thinking about the role of food, its cultural significance in history and diplomacy and why activism and advocacy are critical to sustainability.
James Beard Foundation President Susan Ungaro's keynote speech addressed the importance of embracing more diversity at every level of the food- and drink- chain of command. Lauren Bernstein, Director of the Diplomatic Culinary Partnership in the Office of Protocol at the U.S. Department of State, illustrated how top chefs are serving the nation in the role of culinary diplomat beyond Presidential State Dinners.
Native Americans may have worked out treaties with our country's early settlers over a peace pipe, but today's global relations are warmed up over a peace plate. Gastro-diplomacy takes knowledge, skill, good taste and an appreciation of cultural and culinary traditions.
Pass the plate of peace, please!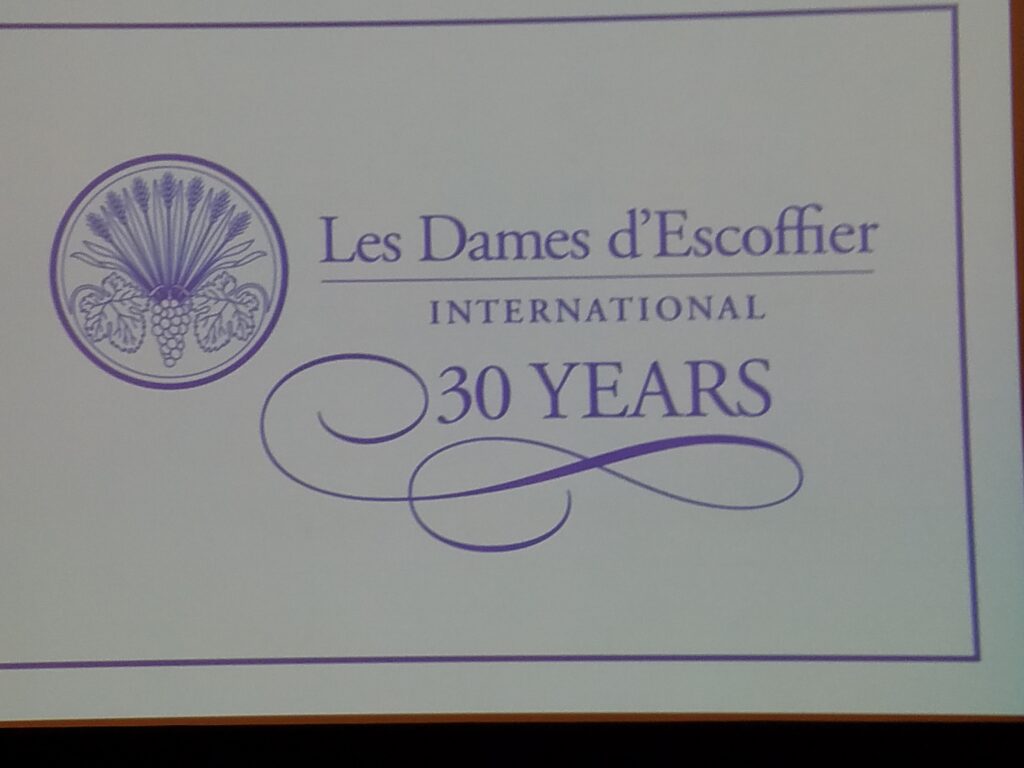 Founded by New York based Food Writer and Editor Carol Brock Les Dames d'Escoffier is an invitational organization of women leaders in food, beverage and hospitality whose mission is education and philanthropy.  www.ldei.org