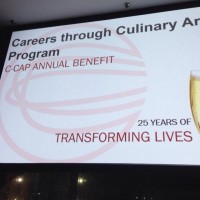 David and I were thrilled to celebrate the 25th anniversary of Careers Through Culinary Arts Program (C-CAP) on Tuesday, March 3, at Chelsea Piers in New York City. We've attended- and produced- numerous multi-chef tasting events in our careers, and this one is among the best. It was so much fun catching up with industry colleagues and friends whom we have worked with in over the years, including Nina and Tim Zagat, Chef Michael Lomonaco, Sarabeth Levine, Marcus Samuelsson and Daniel Boulud. Several of my fellow Les Dames d'Escoffier members were on hand to support the event, including: Rita Jammet, Pamela Morgan and Saori Kawano and, of course, C-CAP's Director of Communications, Joyce Appelman.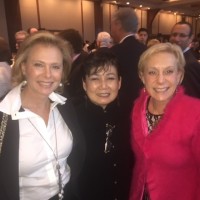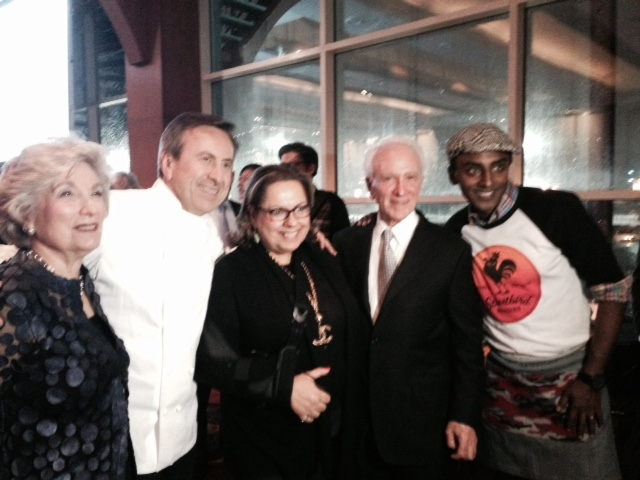 The evening honored restaurauteurs Richard (Dick) Parsons and Alexander Smalls, who've contributed to the culinary landscape of Harlem with Minton's and The Cecil, the latter of which was named Esquire Magazine's 2014 Best New Restaurant.  David and I had the pleasure of interviewing JJ Johnson, Chef de Cuisine at The Cecil on The Connected Table LIVE! on February 18. Listen to our iHeart podcast with Chef JJ here: http://www.iheart.com/show/209-The-Connected-Table-Live/?episode_id=27165818
A few thing we learned about Dick Parsons: He is a lifelong New Yorker, philanthropist and business executive extraordinaire, currently serving as Senior Adviser at Providence Equity Partners, and formerly Chairman of the Board for Citigroup and Chairman and CEO of Time Warner, Inc.  He is also a big jazz fan who currently serves as Chairman of the Apollo Theater. It was honor to meet him and his special guest, actress, Cecily Tyson!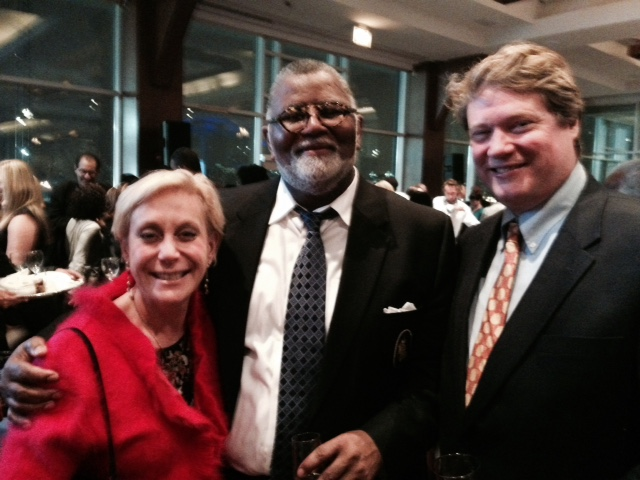 I've known Alexander Smalls through our mutual paths working in the food industry,  for his "Southern Revival Cooking" and visiting his former restaurants Cafe Beulah and Sweet Ophelia's. And we are friends on Facebook.  He's long been a force in the industry and was named one of Zagat's 19 Restaurant Power Players To Know. But what I didn't know is that Alexander is both a Grammy and Tony-Award winning opera singer, honored for his recording of Porgy & Bess with the Houston Grand Opera. I'd love to hear that!
C-CAP's mission is to offer career training, scholarships and other opportunities in the restaurant and hospitality industry for under served high school students.  Since its inception C-CAP has awarded $45 million n scholarships, and classrooms have received $3.2 million worth of supplies and equipment. It was a special treat to meet and taste dishes by C-CAP alumni, including Pastry Chef Veronica Rivera (Marc Forgione Restaurant), Chef Cesar Gutierrez (Lexington Brass) and Chef Kelvin Fernandez (The Marina). You can learn more about C-CAP and hear from both Founder and Chairman Richard Grausman and C-CAP alumni Kelvin Fernandez at The Connected Table LIVE's February 25th edition. Listen to our iHeart link here: http://www.iheart.com/show/209-The-Connected-Table-Live/?episode_id=27169745
OK, what were my personal favorite dishes? I was thrilled to see so many healthy dishes being Mrs. Spratt who eats little fat. My faves:
1. Jonathan Waxman (Barbuto)'s Farro Salad with fennel, olive, meyer lemon and almond. Roll me over the the clover with this healthy dish!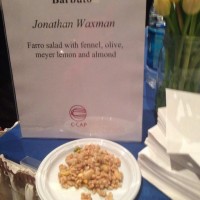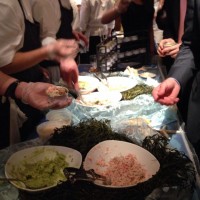 2. Yuhi Fujinaga (Sea Grill)'s Build Your Own Chirashi served in tiny decorated tuna cans. I doubled up and had two helpings.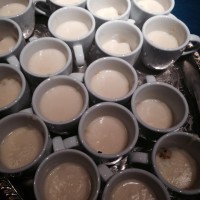 3. Chef Raphael Francois (Le Cirque)'s Blue Crab Simplisse with its creamy top and meaty crab at the bottom. Hail Sirio!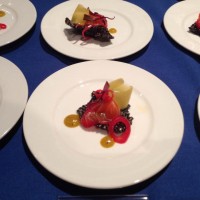 4. Chef Cesar Gutierrez (Lexington Brass)'s Beet Cured Salmon Ceviche, Pickled Mango Puree, Black Sushi Rice Chip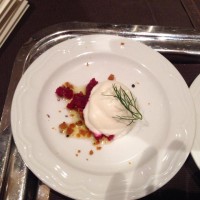 5. Chef Bryce Shulman (Betony)'s Beets, horseradish, goats milk
My only wish is next year we see more women chefs in the mix. Out of 40 plus chefs preparing dishes, my tribe includes: Sarabeth Levine (Sarabeth's), Ivy Stark (Dos Caminos), Maria Loi (Loi) and Pastry Chefs Mame Sow (The Cecil) and Veronica Rivera (Marc Forgione).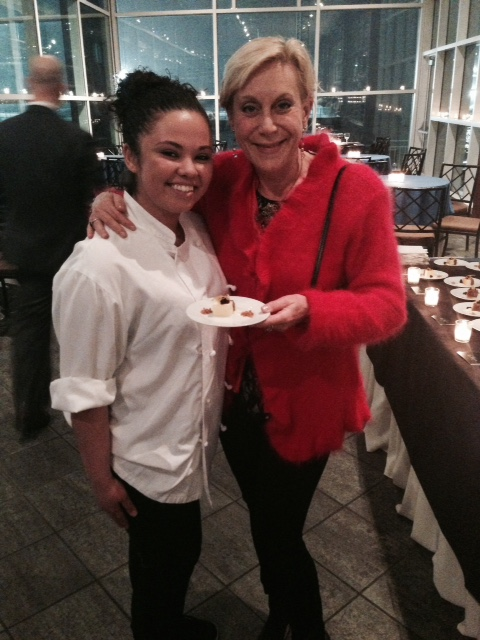 Learn more about Careers in the Culinary Arts here: www.ccapinc.org
posted by Melanie Young