David's story in wine began with his father's love of wine leading to the family buying a winery in New York State in the 1980s. "We all jumped in together and started Rivendell in 1987," says David, "and I got to name it." Rivendell, named after the House of the Elves in J.R.R. Tolkein's The Lord of the Rings, went on to become New York's top award-winning winery while the Ransom family owned it, getting top honors from critics, as well.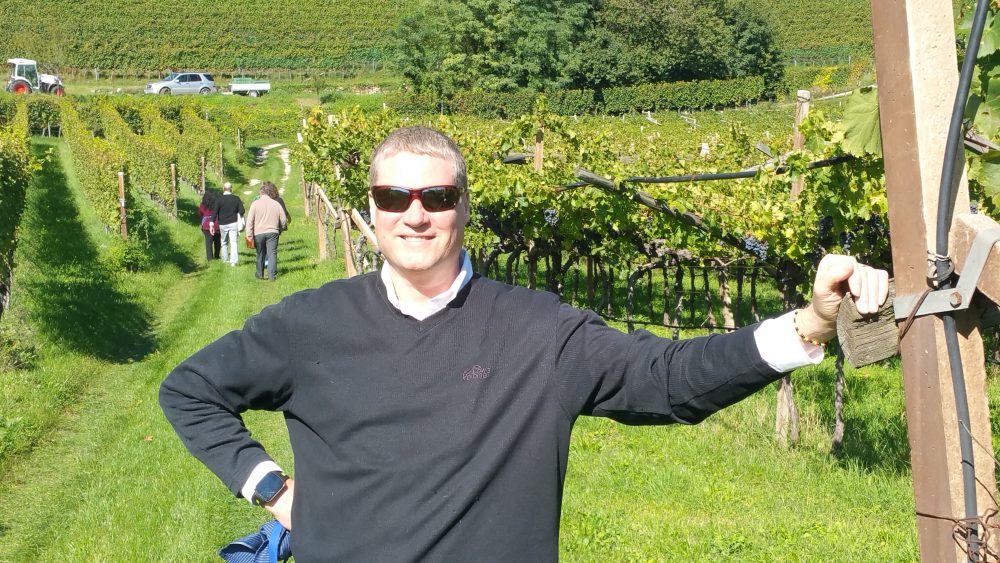 David Ransom
Outside the winery business, David has been involved in the education, promotion and marketing of wines and spirits across the country for over 30 years.
As a wine and spirits consultant for various hospitality related companies, his involvement in the industry wine competition judging for the New York World Wine Competition and wine event production for Melanie's former company, M. Young Communications, during which time he served as the wine manager for the James Beard Foundation Awards from 2004 to 2006.
He currently serves as Chair of the prestigious Wine Media Guild (www.winemediaguild.org), a U.S. based membership of wine writers and wine educators, and as East Coast Editor for The Tasting Panel Magazine & The Somm Journal where he pens two columns and frequent feature articles. David is also the Spirits Editor for Santé Magazine.
Email: david@theconnectedtable.com