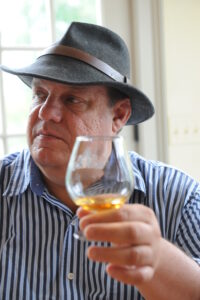 There's probably nobody in the world today with a better handle on the pulse of the whisky industry than Dave Pickerell.
A veteran of the industry, Dave has spent a career moving the craft of making whisky forward through his knowledge and expertise in distilling. First at Makers Mark, where as Master Distiller for 14 years, he was in charge of making sure that the legacy of the Samuels family's 19 barrel-at-a-time distillation recipe was kept true, and then as head of Oak View Consulting, the company he founded upon his departure from Makers Mark to help bring his distilling expertise to the budding craft spirits industry.
Some of his projects, like Vermont's Whistle Pig and Hillrock Estate in New York State's Hudson Valley, are game changers. Others, like Old Smoky Moonshine in Gatlinburg Tennessee, which he also helped start, are more mainstream. However, all are close to his heart, as they've, with his input, helped revive an industry that had been lost after the temperance movement essentially shut down regional spirits production just under 100 years ago.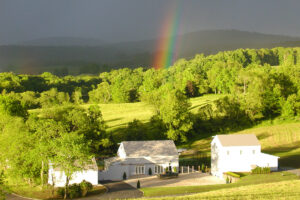 One of this favorite projects may be the re-birth of the Distillery at Mount Vernon, President George Washington's Virginia homestead. Our first President made whisky on the property during his lifetime there, but the distillery was shut down and dismantled after his death. When the Trust decided to re-create it, they tapped Dave, a West Point grad by the way, to help research and build it again.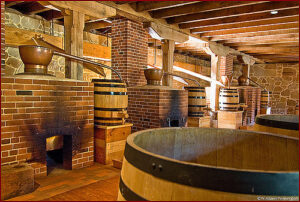 At any given time, Dave has about 20 projects in the works worldwide, some he helps start and then moves on from, others, like Whistle Pig and Hillrock, he continuously works with, creating new product lines while acting as Master Distiller. Regardless of his role in any given product he oversees, Dave's input and knowledge in the whisky business is unmatched.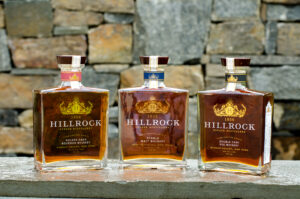 We welcome Dave to The Connected Table LIVE! On Wednesday April 27 to chat whisky, Whistle Pig, and his incredible achievements at Hillrock Estate, America's first whisky made from all estate-grown grain.