We never need a holiday to enjoy Chinese food, but we always partake a bit more for Chinese New Year for good luck!  We started celebrating the Year of the Dog February 14th on The Connected Table Live! with guest, Hsiao-Ching Chou, author of "Chinese Soul Food."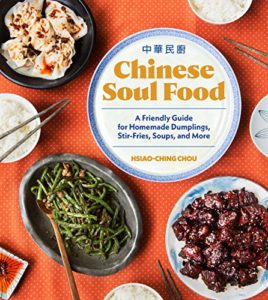 Hsiao-Ching's parents, came to the U.S. from Taiwan and owned a Chinese restaurant in Missouri. She worked in the restaurant after school. After earning her college degree in journalism Hsiao-Ching became a successful food writer, most recently working at the Seattle Post-Intelligencer for many years, Hsiao-Ching teaches cooking and shares her recipes on her blog, MyChineseSoulFood.com.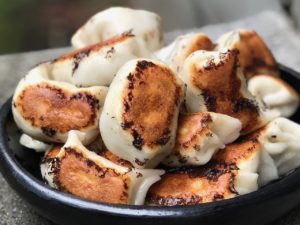 On February 15 we attended Lucky Rice Founder Danielle Chang's Lunar Year Celebration at Canal Street Market (NYC) which continues through February 28. Different food and drink stalls served bites that were more global than Chinese, like Silk Road Falafel Wrap with Pickled Cabbage, Scallions, Crushed Cashews, Ginger and "Silk Road" Harissa Sauce from Ilili Box and Miso Lucky Salad (Brown Rice Topped with Miso-Marinated Beets. Bok-Choy and Avocado with Sesame Seed Dressing (loved!). Danielle Chang will join us on The Connected Table Live April 4th.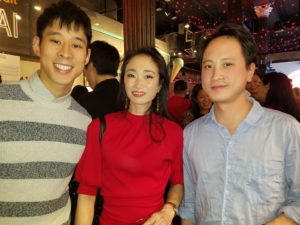 My favorite discovery at this event was the Lunar Year Kakigori from Bonsai Kakigori, which  created powdery shave ice topped with icy snow drifts of mango and ginger and cream. Theo Friedman, the cofounder of Kakigori showed me how his Japanese shave ice machine worked and let me taste another Kakigori topped with shave ice matcha green tea.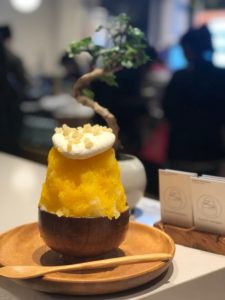 Our February 16 visit was to Red Farm NYC on the Upper West Side, where Owner Ed Schoenfeld recommended some "long life" and "prosperity" dishes. Ed said he was heading to London this month to open a Red Farm there. It was fun to see families celebrating Chinese New Year together and their kids all dressed up. This place always is one of our favorites.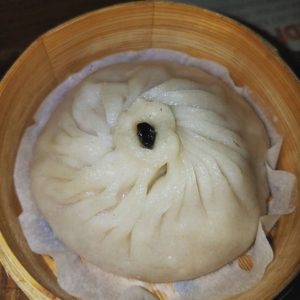 Here is a link to our Chinese New Year show with Ed Schoenfeld and Chris Cheung, East Wind Snack Shop which aired live in 2016. Now on iHeart:
Listen to our show with Hsiao-Ching Chou here:
Purchase Chinese Home Cooking now on Amazon: