Cornfields, hogs, Better Homes & Gardens Magazine, "Bridges Over Madison County," John Wayne and a political "straw poll." That's what we knew about the state of Iowa besides its gigantic State Fair which we hope to attend one day, even just for the pie eating. It's the #1 hog producer and the nation's third most productive agricultural state after California and Texas. David, who's driven through Iowa, says it's endless rows of cornfields.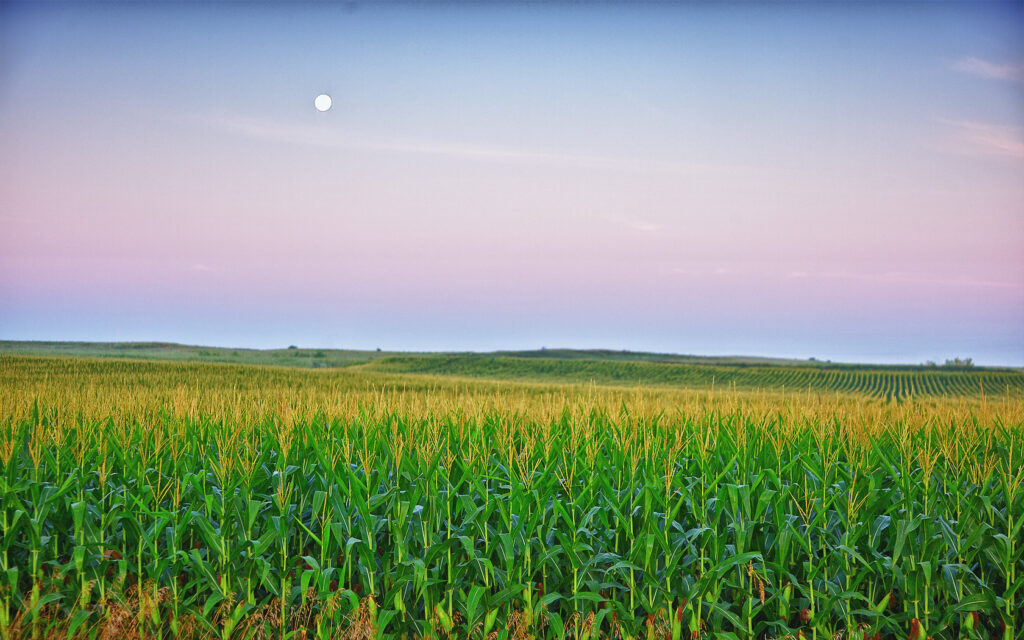 Iowa is also home to Cedar Ridge, the state's first and largest whiskey producing distillery. Located in Swisher in the heart of corn country on the Eastern side of the state, Cedar Ridge is run by Jeff Quint, ninth generation family member of the Quint family farmers and distillers. Jeff's great-great-great-great-great-great grandfather, Johann Jakob Quint, settled in Wintrich, Germany in the early 1700s to open a cooperage and winery on the Mosel River. His great grandfather, John Quint, emigrated to the U.S.A, and settled in Eastern Iowa in 1881, bringing his trade and skills with him. Jeff's father, Howard, taught him how to press apples into wine and brandy.
In 2003 after a career in accounting and finance, Jeff and wife Laurie, his high school sweetheart, founded Cedar Ridge. Cedar Ridge was the first state licensed distillery to open in Iowa since Prohibition. Production now averages four barrels of whiskey per day and has provided a nice boost to the local economy.
We met Jeff Quint at Tales of the Cocktail this past summer and tasted through his portfolio which includes an Iowa Bourbon Whiskey, a Single Malt Whiskey, a Malted Rye Whiskey and a Wheat Whiskey. Jeff joined us October 5 to share his family's story, cialis et hypertension the spirits of Cedar Ridge and what he loves about Iowa. Listen lto this show anytime on iHeart.com and the free iheart App. Link.
Or click here: