Central Italy's Marche region, with its rolling hills that spill into the Adriatic Sea, is an agricultural breadbasket for food and wine. Here, olives, mushrooms, truffles, fresh fruits and vegetables and, of course, grapes to make wine are a few examples of the region's bounty.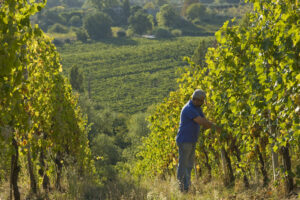 Cupramontana in the center of the Marche is considered the world capital of the white grape varietal, Verdicchio. The word "Verdicchio" is derived from verde, or green, which refers to the yellowish-green skin of the grape. The grape produces crisp, dry wines with naturally high acidity. Aromas consist of delicate citrus fruits and almonds. The Verdicchio varietal is used to make both still and sparkling wines, and the Marche makes some of Italy's finest.
Cupramontan it also where Colonnara Winery, founded in 1959 by a group of 19 farmers, produces a range of elegant still and sparkling wines.  Export Manager for Colonnara Winery, discusses what makes the Marche unique to growing the Verdicchio grape as well as other varietals  and the winery's role in region on this edition of The Connected Table SIPS!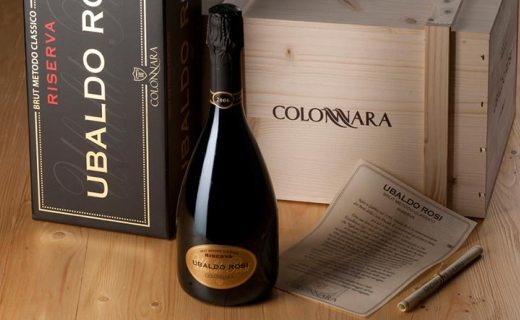 Click here to listen on iHeart.com
Or cut and paste this link:  https://www.iheart.com/show/209-The-Connected-Table-SIPS/?episode_id=27898938
We had the chance to dine with Emiliano Bernardi on November 29, 2016 at a dinner hosted by Theresa Rodgers at Horseneck Wines, a popular wine shop in Greenwich, CT.  Held at elegant L'Escale restaurant, our favorite pairing was the Colonnara 2015 Cuprese Verdicchio with Squid Ink Linguini "De La Mer." We asked for seconds of both the pasta and the wine!