He's passionate about Pisco! Johnny Schuler is Peru's leading expert on Pisco and Master Distiller for Pisco Portón, whose Hacienda La Caravedo is the oldest Pisco distiller in the Americas (est. 1684). He explains the distillation process and grapes used to produce Pisco. Johnny is also a professional chef and restaurateur, owner of Granja Azul and Key Club, both in Lima.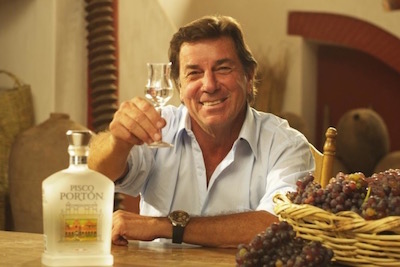 Johnny says these four things distinguish Peruvian Pisco:
Pisco is made from wine, not grapes. Juice is extracted from the grapes to ferment and distill rather than crushing and using the entire grape and stems.
Pisco may only be made from the juice of eight designated grapes which are classified as 'aromatic' and 'non-aromatic.' The non-aromatic grapes are: Quebranta, Mollar, Negra Criolla and Uviña.  Aromatic grapes are: Albilla, Italia, Torontel and Moscatel.
Pisco is a natural spirit whose distinct aromas and flavors come entirely from the terroir and grapes used. It is distilled to proof. No water, coloring, other flavorings or ingredients may be added. And we never utilize oak or any aging. Pisco is always crystal clear unlike a Cognac, Brandy or Armagnac.
Distillation is a single process, always using copper pot stills. In comparison, other spirits like vodka may undergo double and triple distillation to achieve intended smoothness."
Pisco has three distinct styles: Puro uses a single variety grape, either aromatic or non-aromatic. Acholado is a blend of two or more grapes of any kind. Mosto Verde a style that stops the fermentation process prior to the 100% conversion of grape sugar to wine. The result is a creamier, fuller style Pisco.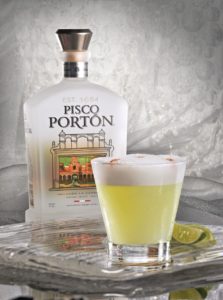 Listen more on this edition of The Connected Table Live! Johnny is in the second segment.