It seems like the last several weeks have delivered us one disaster after another starting with Hurricane Harvey in Texas; then Hurricanes Irma and Maria in the Caribbean and Florida, and now the tragic massacre in Las Vegas. It's hard to be rah rah about this and that culinary event or new product launch when so many people have died, are displaced or hungry. Hearts are heavy; souls are aching, and we try to be sensitive to it all while going about our daily business.
While politicians talk among themselves to try to work out answers, the nation simmers and questions starting with "Why?" and "How long?" and "How much more can we take of this?"  Congress could take months and years to make decisions. But the food and beverage industry can make a difference in just a few weeks.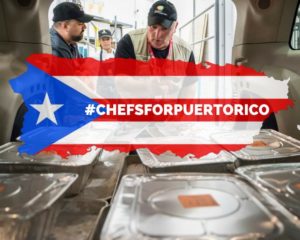 Leave it to chefs like José Andrés and Jose Enrique to arrange a team to cook thousands of meals for the displaced and hungry in Puerto Rico while the island waits for food supplies to be adequately distributed in hard hit areas.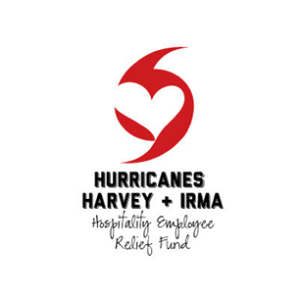 Leave it to Ti Adelaide Martin, and Alex Brennan- Martin to spearhead a fundraising effort with the Louisiana Restaurant Association and Greater New Orleans Foundation to help hospitality workers affected by Hurricanes Harvey and Irma, raising over $160,000. And that amount does not include the nationwide Dineout that took place on October 2  with dozens of restaurants to raise even more funds for this cause.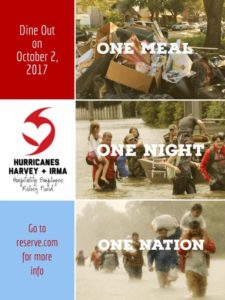 Leave it to bar community activists like Speed Rack Co-Founder and Bartender Lynnette Marrero, Journalist Jenny Adams, and Alba Huerta, Owner/Operator of Julep in Houston, TX, to rally their colleagues to organize "NYC LOVES TX & FL"  on September 24 to raise over $60,000 for the John Besh Foundation for disaster relief.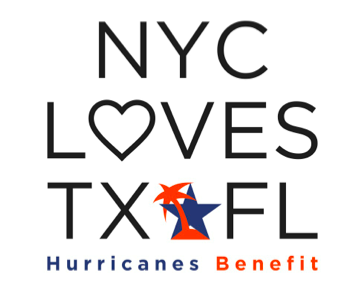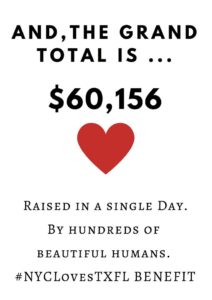 These just a few small servings of the large effort this industry does, and continues to do, to help humanity. When tragedy strikes, the food, beverage and hospitality industry cooks up a plan to do something and does not drag its heels. We stir the pot where others cannot. Maybe the Executive Branch could learn a few management trucs from Executive Chefs, Restaurateurs and Bar Owners. Perhaps we need a Commander- in -Chef.