Peter Lehmann could be considered the man who rescued the Barossa Valley. His reputation and name are legendary through the region and Australian winemaking history.
In 1977 the Barossa Valley was hit with a severe grape surplus. At the time Lehmann was working as a winemaker/manager for a large multinational wine company. Just before Christmas his employer decided to stop buying grapes and asked Lehmann to notify the growers. Lehmann, a fifth-generation member of one of the Barossa's pioneering wine families, knew this decision could wipe out the livelihoods of the 140 family growers he'd worked with for more than twenty years.
In a bold move to support his community of growers, Lehmann refinanced his house, took out a loan, assembled equipment and launched a small winery, initially as a side business to his day job. He called the project Masterson, a nod to the famous gambler, Skye Masterson. Lehmann also took a gamble with a "pay now and we'll deliver in two years" approach to selling his wines. It worked. When the money started coming in, Lehmann made sure to pay his growers first. The first vintage was 1980.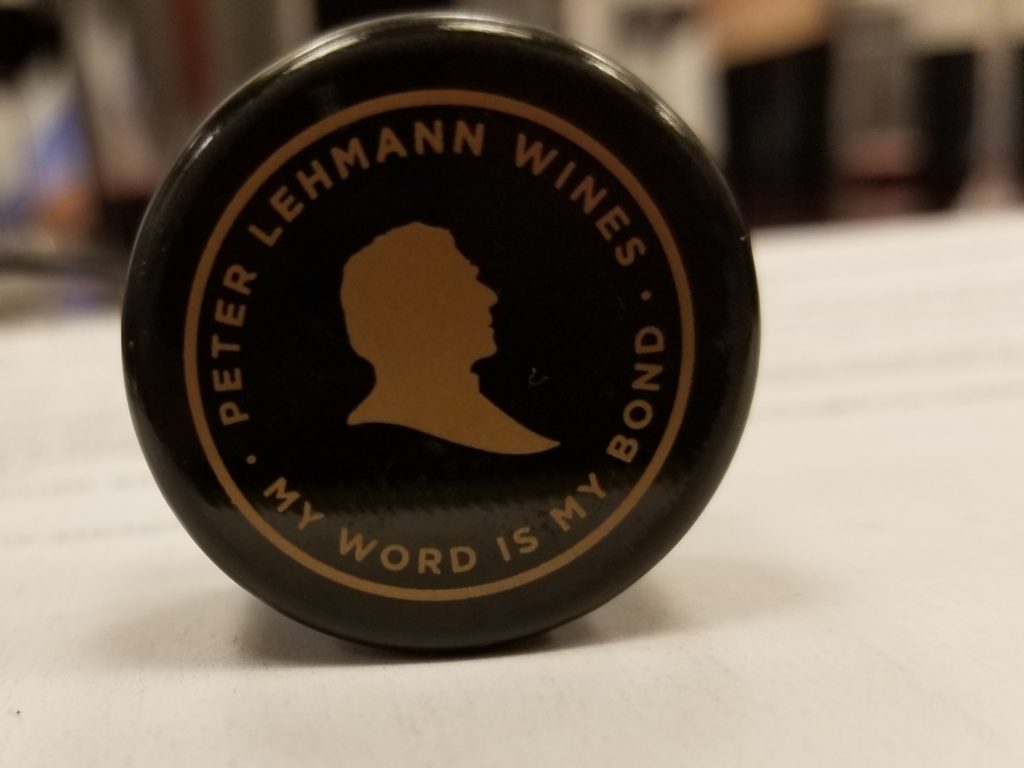 Renamed Peter Lehmann Wines, the winery is a leading producer in Barossa Valley, working with the same 140 family growers, says Chief Winemaker Nigel Westblade. Recently we had the chance to sit down with Westblade to taste some of the wines in the Peter Lehman range and discuss the winery's namesake and the different subregions of Barossa Valley.
Here's what we tasted:
Peter Lehmann Clancy's 2015 – A soft blend of Cabernet Sauvignon, Merlot and Shiraz. Westblade calls this rich full-bodied wine "your everyday pizza wine." SRP: $10
Peter Lehmann Barossa Portrait 2015 Cabernet Sauvignon. Fruit is taken from four different points of the Barossa, reflecting some of the 14 different microclimates in this vast area. A perfect match for steak, lamb or burgers. SRP: $15
Peter Lehmann Barossa Portrait 2015 Shiraz Westblade culls grapes from parcels throughout the Barossa to make this 100% Shiraz. Spicy and elegant without being heavy on the palate. Barbecue and smoked meats, please! SRP: $15
The Barossan 2015 Shiraz. A more contemporary-style Shiraz with silky tannins and generous dark fruits with a hint of spice. Aged in American oak seasoned for three years. Roasted meats and savory stews. SRP: $20
www.peterlehmannwines.com   www.deutschfamily.com
Listen to our SIPS podcast with Winemaker Nigel Westblade here: