Reading Barbara Lynch's new memoir, "Out of Line: A Life Playing With Fire," I was gripped with emotion and fascination. The term "Southie" was unfamiliar to this southern girl. So were the housing projects where Barbara grew up in South Boston next door to the notorious gangster, Whitey Bulger. Life in the hardscrabble 'hood produced a gritty, gutsy gal with a loyal gang of pals. Success was not a straight shot for Barbara but rather a roundabout map with a few crazy detours, hard work and hard knocks.  But she made it. Big time. Moxie rules.
Wednesday, May 3, 2pm EST, on The Connected Table LIVE! we speak with Chef Barbara Lynch (Barbara Lynch Gruppo), whose restaurants, all in Boston, including No. 9 Park, B&G Oysters, Drink, Sportello and Menton. Barbara is only the second woman to win a James Beard Foundation Award for Outstanding Restaurateur and is recipient of the Amelia Earhart Award for success as a woman in a male dominated field.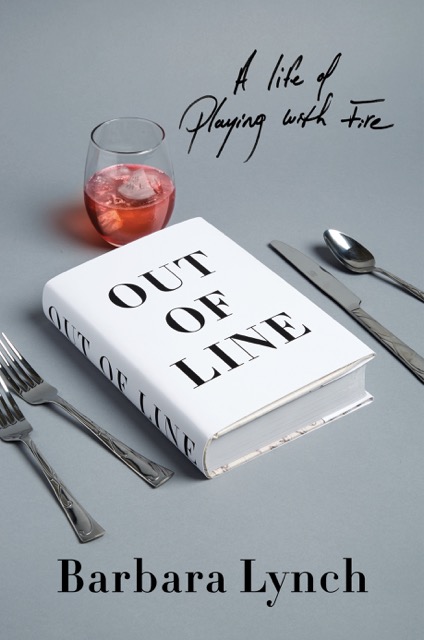 Barbara shares her story in her memoir with a funny frankness, and heartfelt sincerity that leaves you inspired. Her slogan is "Quenelles of Steel." You better believe it!
Buy this book on Amazon. Click here:
Wednesday, May 3, The Connected Table LIVE! on W4CY.com. Podcast to iHeart.com