Congratulations to all the winners of The James Beard Foundation Media Awards, which comprises books, broadcasting and journalism. The Awards were presented April 27 at Pier Sixty at Chelsea Piers. I had the pleasure of attending and sitting with four nominees, Writers/Authors Kathleen Squires, Robert Simonson, Restaurateur/Chef and Author Maricel Presilla and Chef Gonzalo Gonzales Guzman, whose book, Nopalito, won in the International Category.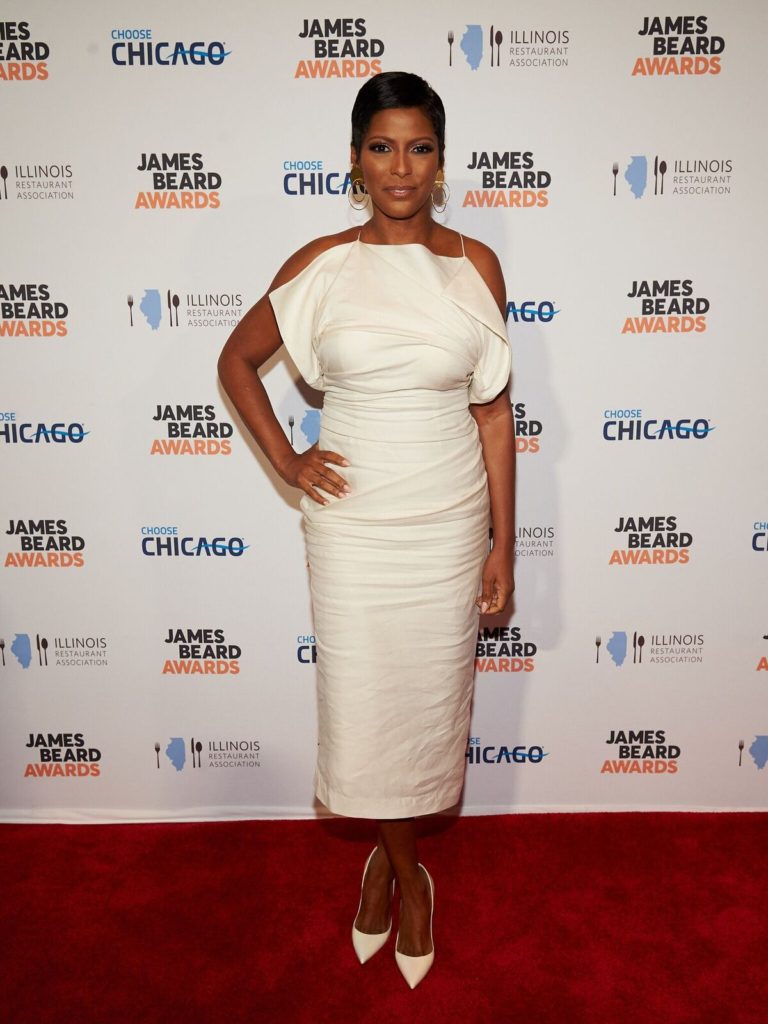 The Media Awards are usually overshadowed by the glitzier Restaurant and Chef Awards, which take place May 7 at Chicago's Lyric Opera House. I feel they are as important. Writers and journalists are the chroniclers of our culture, news and history. It was evident by the nominated articles – several that addressed diversity and sexual harassment in the industry- that writers are the people who raise our consciousness through words. These words propel the rest of us to take action.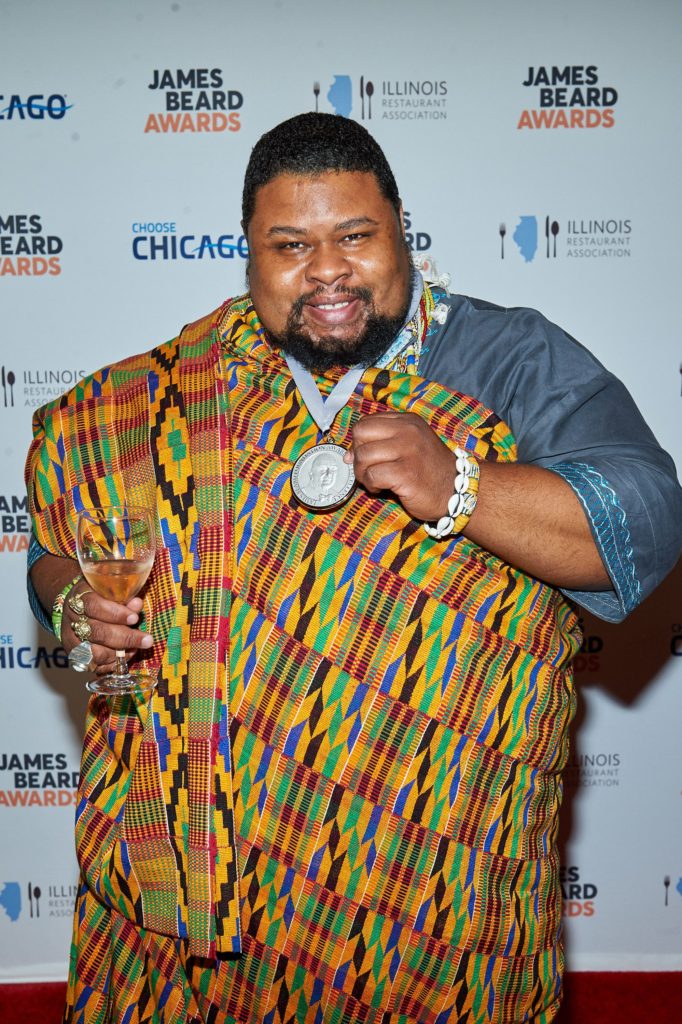 Particularly poignant were speeches by Pati Jinich, Michael Twitty and Betty Fussell.  Pati, recipient of "Outstanding TV Host," recounted her mixed emotions while shooting her show. "Pati's Mexican Table," at the Tijuana border. Michael, recipient of Cookbook of the Year for The Cooking Gene, talked about searching for his African roots and what it means to be a "fat, gay, black and Jewish." Betty, resplendent at 91 and ever eloquent with her words, wowed everyone as she stepped up to the stage to receive the Cookbook Hall of Fame Award for her writings.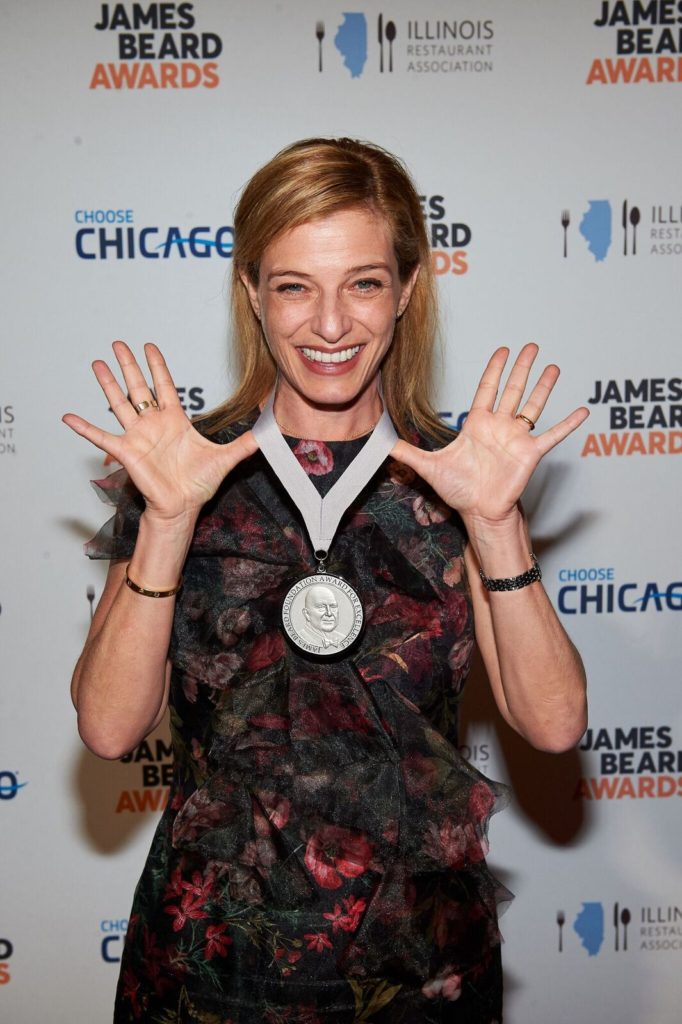 The theme of the Awards is RISE. Participating Guest Chefs, which included dinner chefs, Michael Anthony (Gramercy Tavern, NYC), Ashley Christensen (Poole's Diner, Raleigh, NC – who made the best tomato tart!), and Hugo Ortega (H-Town Restaurant Group, Houston), all have risen to the occasion to help support those in need. And the reception and pastry chefs, also RISE for consciousness and caring: Emma Bengtsson (Aquavit), Daniel Alvarez (Union Square Cafe, NYC), April Anderson (Good Cakes and Bakes LLC, Detroit), Claudia Fleming (North Fork Table & Inn, Southhold, NY) and Zachary Golper (Bien Cuit, NYC). As always, Pier Sixty, executed a magnificent event. A special "Thank You" to them and to Host Chef Philip DiMaiolo.
It made me proud to be part of this professional community and motivated to Rise further to make an impact.  MY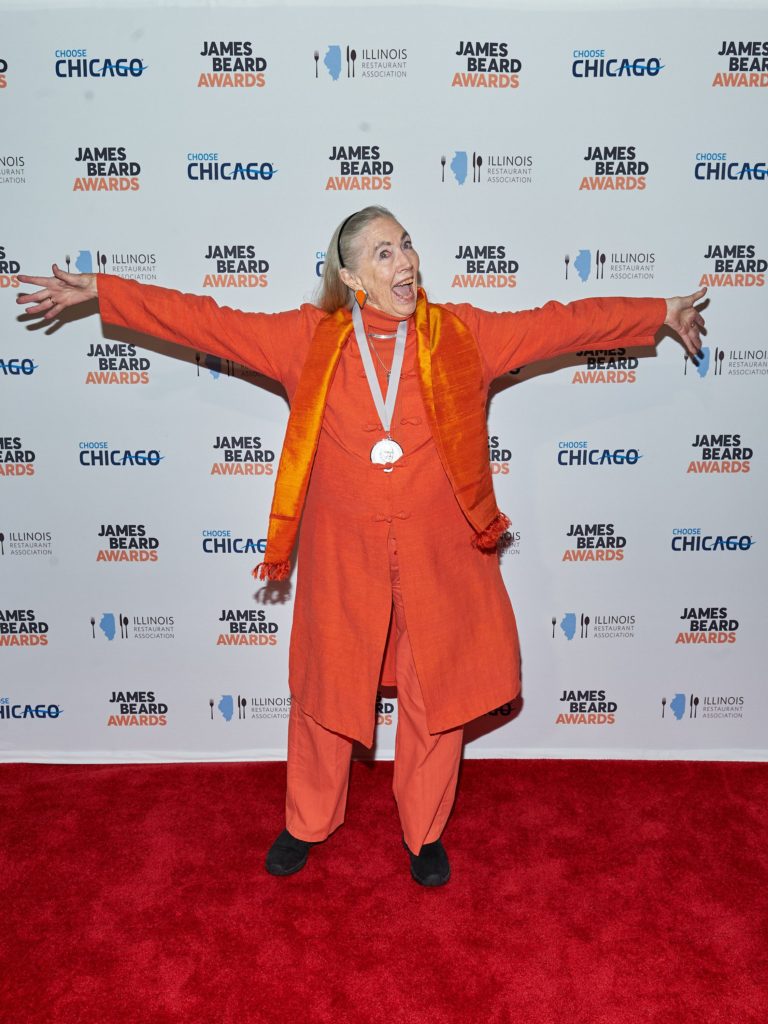 Here is a link to the press release announcing all Media Award recipients.
Photos by  by Kent Miller.