We weren't quite sure who to schedule after Drew Nieporent, if anyone, on the August 8 edition of The Connected Table Live! But, then David ran into Traci Des Jardins recently in the Aspen airport as they were heading home to opposite coasts from the Food & Wine classic and we said, "She's the one!"
A protégée of Drew's who worked at Montrachet in NYC and then opened Rubicon in San Francisco, Traci now runs her own group of restaurants which include her flagship, Jardinière, which celebrated its 20th anniversary last Fall. Eater SF named it among the most influential restaurants in the Bay area. Link to article. Her other restaurants include Mijita Cocina Mexicana and Public House in AT&T Park and The Commissary, Arguello and TRANSIT in the Presidio, and a cocktail bar called School Night SF.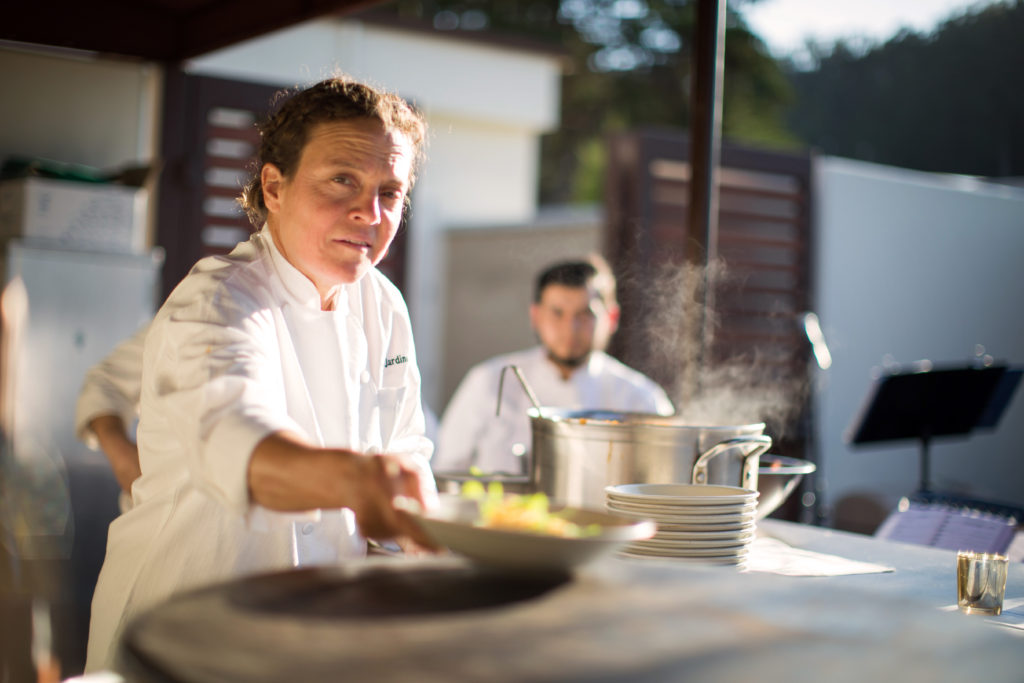 Traci grew up in Firebaugh, California, to parents whose heritage was Louisiana French-Acadian on her father's side and Mexican on her mother's. Both influenced her sense of taste in food. A ski bum, working in restaurants paid for her passion, and cooking became Traci's meal ticket into her professional destiny. She worked for Joachim Splichal at Patina in Los Angeles, who encouraged her to apprentice in France where she worked with Michel and Pierre Troisgros, Lucas Carton, Alain Ducasse, and Alain Passard and then in some notable restaurants in San Francisco. After working at Drew Nieporent's Montrachet in NYC, Traci moved backed to the Bay area to helm the kitchen at Rubicon in 1994. That restaurant went on to have a successful 14 year run. In 1997 Traci ventured out to open Jardinière in 1998.
August 8, 2018 – The Connected Table Live @ www.W4CY.com
Listen to this show on iHeart. Click this link: