Joining a tight multi-generational family business can be tough as an outsider, especially when the family is globally recognized for producing a hallmark brand, in this case California wines. But Amy Hoopes, a 20-year wine industry veteran has done it seamlessly as President of Wente Family Estates (Livermore, CA), the oldest continuously operated, family-owned winery in the country.  Hoopes joined Wente Family Estates in 2007 and was named president in 2015. Wente Family Estates celebrates five generations working in the business and 136 years in 2019.
She has led many pioneering initiatives for the company and the industry, including #MakeTime, which encourages work-life balance and community volunteerism among Wente's employees. She discusses how empowering employees to  create a balance between family, self, work and community not only helps build an individual's personal self-esteem and sense of well-being, but also fosters employee loyalty and productivity.
Mother to two daughters, Hoopes is committed to programs to support women and their career advancement. Wente Family Estates sponsors several programs, including the Les Dames d'Escoffier International Legacy Awards, which provides mentoring opportunities to women pursuing careers in beverage and food.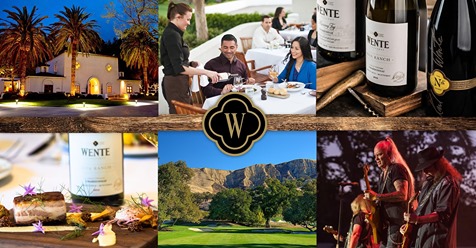 The Wente Clone- the "mother grape"
In 1883 Karl Wente purchased 47 acres of vineyards in Livermore. In 1912, Karl's son, Ernest persuaded his father to import select Chardonnay cuttings from the best vines in a nursery at the University of Montpellier in France. These cuttings gave birth to what is now referred to in the California wine industry as "the Wente clone."  (a clone being a viticultural term referring to vines descended from cuttings or buds from an original "mother" vine.)   According to Wente's website, "over 80% of all California Chardonnay stems from the Wente clone."
What we sipped:
Chardonnay, naturally! Wente Family Estates harvests its Wente clone in four different vineyards in Northern California, each with a different style. We tasted Wente's Riva Ranch Vineyard Chardonnay 2017, produced from grapes cultivated in its vineyard in Arroyo Seco. The wine has deep tropical notes,  like a light guava jam spread on toast. Great with grilled chicken!
We also tried Niki's Rosé 2018 made from 100% estate-grown Pinot Noir grapes, also from Arroyo Seco. It's an aromatic wine with rich raspberry and strawberry notes and touch of mandarin orange. We tend to eat light vegetarian dinners, and this wine, nicely chilled, fit the bill.
The Charles Wetmore Cabernet Sauvignon 2016 is named after one of the Livermore Valley's most prominent agricultural pioneers, who brought select cuttings from some of Bordeaux's top chateaux to plant in California. This wine is 79%  Cabernet Sauvignon with smaller percentages of Petite Sirah (9%), Petit Verdot (8%) and Malbec (4%). It's a velvety wine with dark berry notes and touches of cocoa and black pepper.
Learn more about the Wente story and wine here www.wentevineyards.com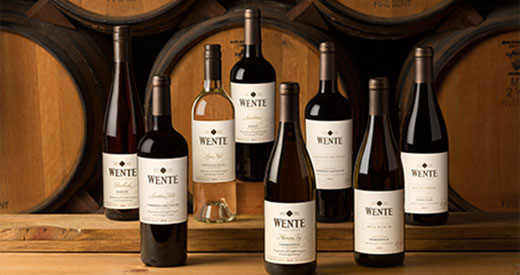 Click below to listen to The Connected Table SIPS with Amy Hoopes, President, Wente Family Estates, here.