After a long career in vineyard management in Napa Valley, Clay Shannon set out to acquire land to make his own wines in 1996. "I wanted a mountain vineyard that had red dirt to grow some rich, well-concentrated red grapes with strong tannins," he shared with us. Shannon found his land on a remote ridge at 2500 feet elevation in Lake County outside Napa Valley and Mendocino to establish his ranch and Shannon Family Wines which he oversees with his wife, Angie Shannon.
The Lake Country wine region is home to about two dozen wineries and seven designated American Viticultural Areas (AVA). Grape growing here dates to the 1800s but was replaced by other agricultural products during Prohibition era. Grape growing resumed in the 1960. The area is mountainous with cool winters and volcanic soils. The area's just still far enough away from the Napa scene to be a "discovery journey."
About half of the Shannon's 2000 acres is dedicated to vines, with a focus on organic regenerative farming The rest is preserved. There's also a herd of sheep, which inspired the label for Ovis, a premium single vineyard estate red. Shannon cultivates Cabernet Sauvignon, Syrah, Petite Sirah, Sauvignon Blanc and Rhône reds. He is also experimenting with other drought-resistant varieties including Touriga Nacional, Counoise, Nero d'Avola and Alicante Bousche.
Many have referred to Clay Shannon as a "maverick" for settling in Lake County which still has a lower profile than its starry neighbor, Napa. It is a title he eschews. "I'm just cowboy farmer who wanted to the own the best land I could to make the wine I wanted. Sometimes you need to venture a little further to find what you are looking for."
www.shannonfamilywines.com
What we tasted: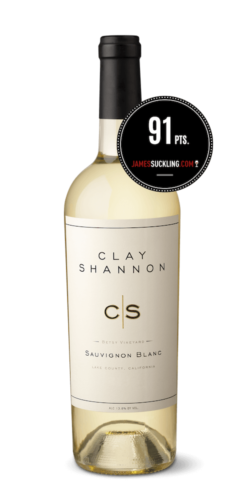 Clay Shannon Sauvignon Blanc. Think lime, gooseberry, white peach and a hint of flint. SRP $30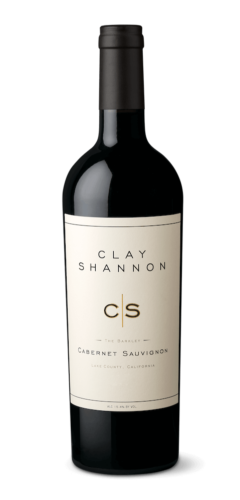 Clay Shannon Cabernet Sauvignon: Grapes are sourced from the lots to make this red which is has notes of raspberry, cherry and tobacco. SRP: $45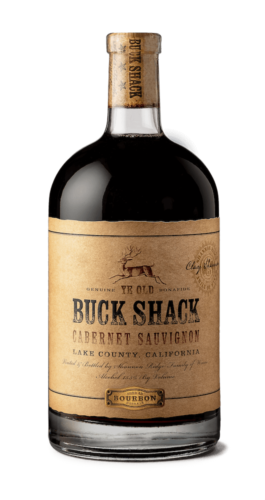 Buck Shack: Shannon's popular red blend is aged in bourbon barrels to soften the tannins and lend hints of whisky and vanilla. It's sold in 750L whisky bottle. The name Buck Shack is a nod to the 100-year-old skinning shed located on his ranch known as "Ye Old Buck Shack." "This is a wine about having fun, Shannon shared. SRP $35
Shannon calls Ovis his "sexy Cabernet Sauvignon. This estate grown single vineyard red is barrel-aged 20 to 24 months and then another year aged in bottle. The name Ovis translates in Latin to sheep, and there are 3000 of these wooly creatures on Shannon's ranch. Would pairing this rich, dense red wine with roasted lamb feel appropriate? SRP $60
Listen here to our SIPS podcast with Clay Shannon (link). Or click below.