Rachel Martin grew up working at her family's Boxwood Estate Winery in Middleburg, Virginia, which we had the chance to visit in December 2018. Gorgeous place with beautiful Bordeaux-blend style wines. It is well worth a visit.
But it's what Martin's doing in San Luis Obispo, California, where she spent much of her childhood, that has been making some waves. With her husband, Kurt Deutsch, an award-winning record and theater producer, Martin launched Oceano Wines in 2016. Its first wine, Oceano Spanish Spring Chardonnay, has already become a hit! In April 2019, the Ocean Springs 2017 Spanish Springs Vineyard Chardonnay ($38) was named "Domestic Wine of the Year" at the 37th Annual San Diego International Wine & Spirits Challenge, and it earned a Gold Medal at the Hilton Head Island Wine and Food Festival International Wine Competition.
Martin, who earned a degree in viticulture and enology from Napa Valley College and  attended the University of Bordeaux School of Enology, says she set out to make her dream wine when conceiving Oceano- a mineral-driven 100% Chardonnay in the style of a Grand Cru white Burgundy. Oceano's grapes are hand-harvested from Spanish Springs Vineyard, a SIP -certified vineyard on the slopes of Price Canyon on the southern edge of Edna Valley. Just about one-half mile from the Pacific Ocean, this area is blessed with the sea breezes, warm sunny days and cooler nights- ideal for ripening the grapes.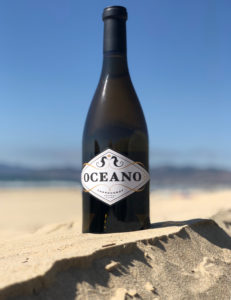 Oceano Chardonnay is fermented and aged in French oak, and the end result is soft golden wine filled with aromas of  citrus and spring flowers, and flavors of grapefruit and lemon, guava, cantaloupe, pear and vanilla with touch of toasted brioche.
Oceano will release a Pinot Noir this year.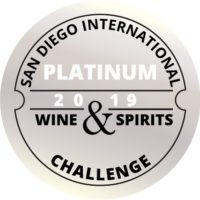 In support of women
A member of Les Dames d'Escoffier, Rachel is a member of Les Dames d'Escoffier and Women of the Vine & Spirits, Martin says her industry icon is vintner, Merry Edwards (who sold her company this year). Martin says, "Merry Edwards is my greatest icon among women in the wine industry. She earned her Masters Degree in Food Science with an emphasis in Enology from UC Davis in 1973. Of three women in her class, she was the only one who became a winemaker. She overcame gender discrimination while pursuing her career, rejecting positions as a laboratory technician, the traditional role of women in the wine industry at that time."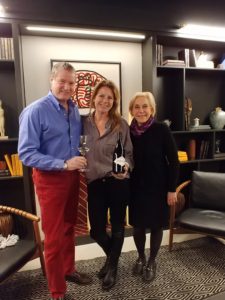 To recognize women in the wine and spirits industry, we created a special themed series for The Connected Table SIPS called "Women Making History in Wine & Spirits." Launched in March during International Women's History Month, this series is ongoing and features women around the world, working in different aspects of the industry. A donation of each sponsored podcast will be made to Les Dames d'Escoffier (New York or International depending o the location of the guest). For information, contact Melanie- [email protected].
Listen to our podcast with Rachel Martin on The Connected Table SIPS here: