It had been awhile since either of had spent much time in Sonoma Valley, so we felt lucky to add three nights for a visit following our stay at Meadowood in St. Helena for the Professional Wine Writers Symposium. Where Napa feels gentrified and sophisticated, Sonoma feels bucolic and achaten-suisse.com laid back. It's like comparing cashmere to fleece; they both feel great and will keep you warm outside, and you want both for different reasons.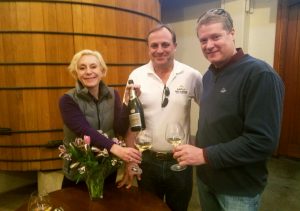 The first two nights were spent at Jordan Winery in Alexander Valley tasting wines, exploring the expansive estate and enjoying a quiet dinner with Lisa Mattson and her husband, Damon, at BarnDiva in nearby Healdsburg. Lisa was a guest on The Connected Table LIVE! to talk about her book, "The Exes in My Glass." We met proprietor John Jordan whom we learned has a thing for "Star Wars" movies.  Jordan specializes in Cabernet Sauvignon and Chardonnay and does both well.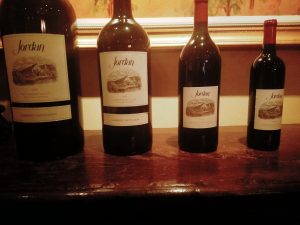 Another night took us to The Shed Cafe, a restaurant located in a cookware shop and bakery. Most of the food is locally sourced within 10 miles of Healdsburg. We suggest checking out the four- course tasting menu for $58 with a $25 wine pairing option.  Address: 25 North Street, Healdsburg. 707-431-7433  www.healdsburgshed.com
Our final night was spent at Valette whose chef-owner, Dustin Valette visited with us on The Connected Table LIVE March 8th. Dustin began his restaurant career at the age of thirteen washing dishes at Catelli's in his hometown of Geyserville. A Culinary Institute of America grad, he worked at several top restaurants to fine tune his skills, most recently spending six years as Executive Chef of Dry Creek Kitchen, a Charlie Palmer restaurant in downtown Healdsburg.  With his brother and fellow restaurant worker, Aaron Garzini, Dustin hatched a plan to open Valette in a building which housed his great grandfather's bakery.  The two brothers opened Valette in 2015 spotlighting their deep passion and dedication to Sonoma Country and its food and wine purveyors and producers.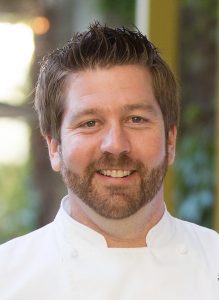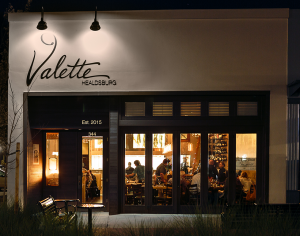 The restaurant is hopping!  We dined there the night of the "Oscars." David noshed on Dustin's house made charcuterie and Coriander Crusted Liberty Duck Breast with tart pickled cherries and dick + foie grad torchon.  Little Miss Healthy Me enjoyed a vegetarian "beet Wellington" described on the menu as Tangerine Infused Beets en Papillote with preserved lemon, farro risotto, baby carrots and Laura Chenel goat cheese and Hawaiian Ahi Poke.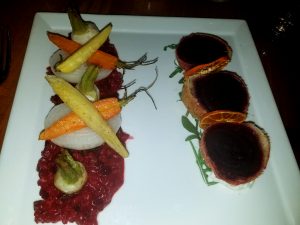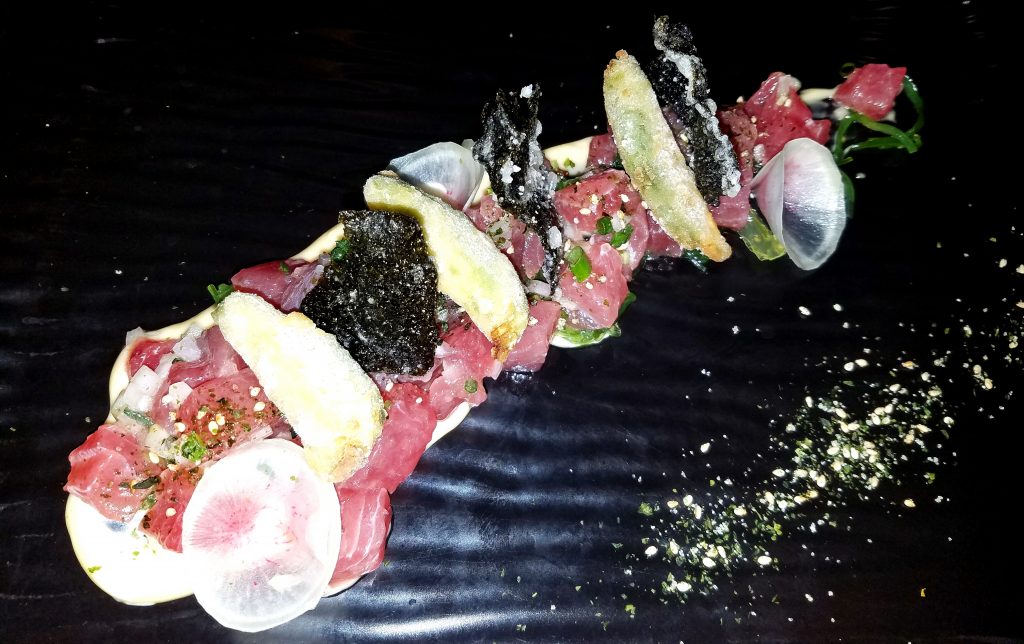 Give This Gal a Forklift!
Katie Madigan, is winemaker at St. Francis Winery.  Like many women winemakers I've interviewed, Katie started out planning on another career path not realizing the great opportunities for women in wine. She was a chemistry major intent on going into the pharma business. She took an internship as a lab technician at St. Francis in 2003 to pass the time and never left.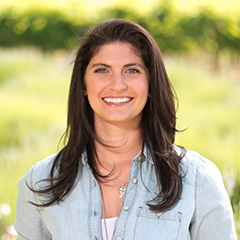 Now 14 years later Katie is in charge of making St. Francis's award winning wines. She says she's most proud of making great wines widely available for everyone to enjoy.  I asked Katie for career tips for aspiring women winemakers. She says: 1. get your experience working in the cellar, 2. learn to run a pump and forklift  3. be ready to get your hands dirty 4. be confident on your palate and 5. be very patient.  Careers in wine, like the wine itself, can take time to mature.

While we did not make it to St. Francis Winery in Santa Rosa, we are very familiar with the wines. David has written about St. Francis Winery for Tasting Panel Magazine, and many years ago my former PR firm, M Young Communications, produced St, Francis's Big Red chef events in New York and Los Angeles. You can arrange a visit, and we hope to next trip. www.stfranciswine.com
Here is our show with Chef Dustin Valette and Winemaker Katie Madigan on iHeart.com and the free iHeart App.