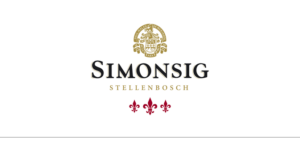 South Africa has a winemaking industry that dates back to the 1600s, and the Malan family, whose Simonsig Wine Estate in that country's renowned Stellenbosch region in the Cape Winelands is one of the most recognized names in the world of wine, helped create it.
Grape growers in South Africa since Jacques Malan first planted vines in 1688. The Malan family has been involved in the wine industry on many levels in the ensuing years, and Simonsig, which takes its name from the region's Simonsig Mountain range, in whose foothills descendent Frans Malan planted a vineyard in De Hoop in the 1950s, has made a name for not only itself, but for the entire country by consistently making exemplary wines from South Africa's star grape varietals, Chenin Blanc and Pinotage.
While Chenin Blanc, one of the world's great white varietals, is grown most notably in the Loire valley in France, it seems to have found a second home in Stellenbosch, where wineries have been bringing out beautifully crafted versions for many years. Simonsig's Chenin Blanc is one of the benchmarks. They also make a barrel fermented Chenin, a rarity for that varietal, but a stunner of a wine that breaks the stereotype that Chenin can't stand up to extended time in oak.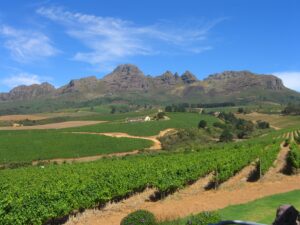 Another varietal, and one that helped put South Africa on the map, is Pinotage, a cross between Pinot Noir and Cinsaut, it is a grape unique to South Africa, and was "invented" there in the 1920s and then forgotten for many years until it was rediscovered and propagated on a commercial level. Loved by some, dismissed by others, Pinotage makes an interesting wine, medium to full bodied, with interesting notes of spice, earthiness, and smoke. Yet, it's the polarizing character of acetone or paint, which tends to
drive the discussion on it, though to be honest, a well made Pinotage such as the consistently award-winning ones made by Simonsig are beautiful wines and can not only stand the test of competition, but can age and stand the test of time, as well.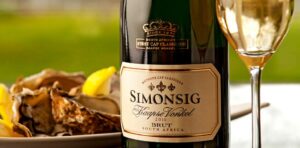 Simonsig makes many other wines, as well. Chardonnay, Riesling, Shiraz, and the Bordeaux varietals all grow well in South Africa's Cape where no vineyards are very far from the moderating influence of the Oceans that surround it. There are also a handful of world class sparking wines made – another Simonsig innovation, as they were the first winery to make what is called Kaapse Vonkel (Cape Sparkle)
wines back in the 1970s.
For all the wonderful wines being made in South Africa, There still seems to be a bit of a disconnect with the American consumer, maybe due to the location (it's a 20 hour flight at least). Yet the wines are world class, and only getting better. Simonsig, with its long history in the region and wonderful wines, continues to lead the way.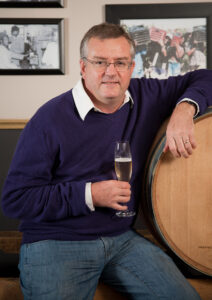 We welcome Johan Malan to The Connected Table LIVE! on Wednesday April 13th to speak about his family's winemaking legacy and get his take on the wines being made there that are making South Africa one of the most exciting places in the wine world these days.