I first met Paulette Satur over a game of tennis. She was pretty good as I recall. At the time she worked in wine sales for Martin Scott. But this Pennsylvania born farm girl had a bigger vision. After 12 years working in wine she decided to buy a farm on the North Fork of Long Island.
Initially the sustainably grown produce and herbs harvested at Satur Farms was intended to supply the restaurant where Paulette's chef husband worked. Chef Eberhard Müller was known for his exacting standards when it came to his raw ingredients and wanted better than what was  available at the time. Eberhard shot to fame at Le Bernardin, took over the kitchen at Lutece after Andre Soltner retired and then moved on to Bayard's when Lutece closed.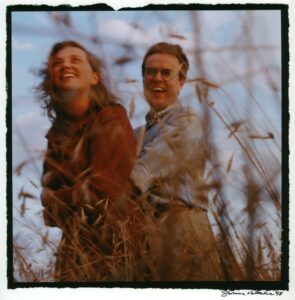 As the saying goes, "If you grow it they will come." Other chefs wanted what Eberhard was serving and asked who his produce purveyor was. Satur farms took off. Now Eberhard works full time as a partner with Paulette at Satur Farms which now includes 250 acres on Long Island and another 500 acres in Florida during the winter months. Satur Farms provides millions of people in the Northeast and Florida area locally grown produce in season.