It's hard to believe that twelve years ago this week Hurricane Katrina walloped New Orleans creating widespread destruction, and here we are again watching Houston being pummeled by a hurricane, lingering rains and flooding of historic proportions.
I remember that Labor Day weekend in 2005 planning a fund raising campaign with The James Beard Foundation, Alex Brennan Martin from Brennan's Houston and Southern Foodways Alliance Director John T. Edge to create a relief fund to help restaurant and hotel workers displaced by  Katrina.
This time it's New Orleans rallying to help Houston. I reached out to Ti Adelaide Martin and Lally Brennan early this morning asking how they were, how Alex and the family in Houston were coping and how we could help. I'm glad I did because the Fearless Fabulous Brennans were already cooking up a plan with the Louisiana Restaurant Association and Greater New Orleans Foundation.
Our thoughts and prayers go out to all of our friends and colleagues living in Houston, or who have family living there. Let's rally behind them.
Here is what Ti sent us. Please share and contribute: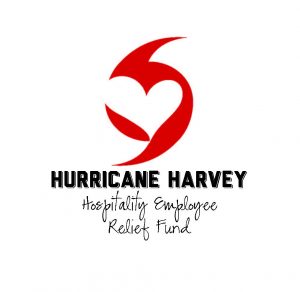 The Louisiana Restaurant Association and Ti Martin of Commander's Palace have teamed up with the Greater New Orleans Foundation to activate the Hurricane Harvey Hospitality Employee Relief Fund. The relief fund will donate individual grants to restaurant and hotel workers who are in need during this trying time.
"After Hurricane Katrina, the Houston community was there for New Orleans and we'll never forget it. Alex Brennan Martin started the New Orleans Hospitality Workers Disaster Relief Fund and it raised and gave away over a million dollars in small grants to help individuals in New Orleans. Today, we are returning the favor," shares Ti Martin.
If you or an organization you know are looking to support our industry, please visit www.gnof.org/give-now/ and specify your donation is for the "Hurricane Harvey Hospitality Employee Relief Fund." If the donor prefers to send a check, please make it out to the Greater New Orleans Foundation and mail it to 919 St. Charles Avenue, New Orleans, LA 70130.  #withlovefromnola