The rare whisky market continues to soar even during a global pandemic, On March 18 in London, Sotheby's achieved a new auction record, selling a bottle of Karuizawa 52- Year- Old Zodiac Rat Cask #56271960 for $435,273 (£363,000 ) to a private collector in Asia, well exceeding its pre-sale estimate of £160,000-220,000.
 So, what makes fine Japanese whisky such a collectible spirit?
We asked Makiyo Masa, founder of dekantā, the world's leading online retailer, which sells more than 2000 types of Japanese whisky as well as shochu, sake, other spirits and wines. Masa grew up in a family distilling business and launched dekantā in May 2015 with the goal of filling a gap in the retail market specializing in Japanese whiskies.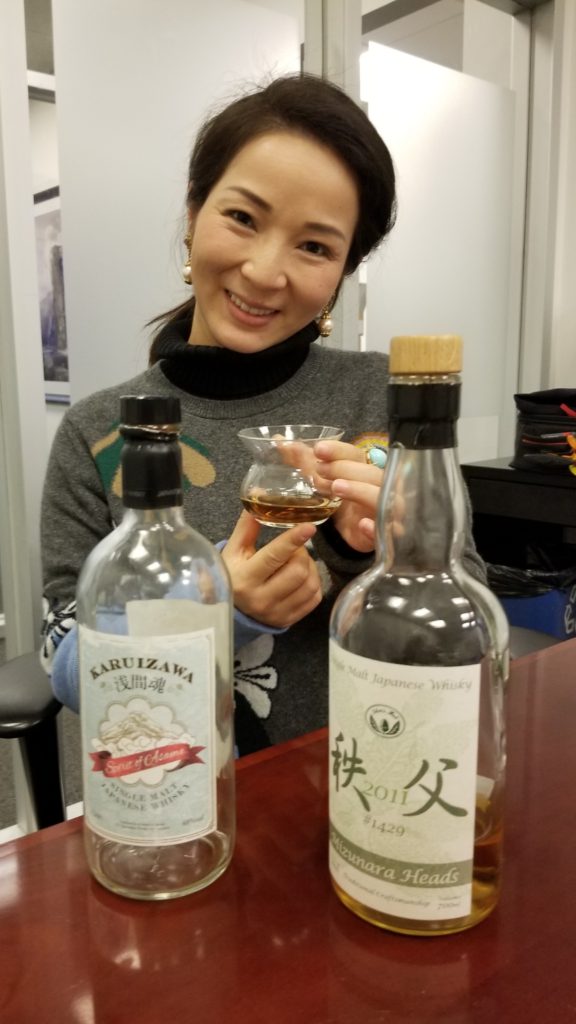 TCT: Makiyo, what sets Japanese whisky apart?
"Japanese whisky has its own sense of place, from water to earth. The Japanese tradition is to pursue the best with an idea for fine details. That is what makes Japanese whisky truly special." There are many special small distillers that produce great whisky, not just the largest companies. We are always looking for and sourcing the best we can find."
TCT: We understand that online retails sales for wine and spirits are brisk, even during this Spring global pandemic. How is dekantā holding up?
"At this time, we feel very grateful to have developed such a strong online platform with a network of international clients, who we refer to as the 'dekanta family.' We envisage little to no disruption to our online orders and deliveries, and as such we have not been impacted as heavily as other businesses who rely on trading in person. However, our hearts go out to all the bars and restaurants across the globe who are struggling through this pandemic.
"Our top priority is the safety of our customers and our staff. Our staff are working from home wherever possible, and we're handling deliveries with additional measures with regards to hygiene. It has been a logistical challenge, but the team are communicating regularly from their remote working, to keep up morale, and to ensure as little disruption as possible to our regular operations.
TCT:  Sotheby's Auction House in London sold a bottle of Karuizawa 52- Year- Old Zodiac Rat Cask #56271960 for $435,273 (£363,000 ) on March 18. What makes this whisky so special?
"This is a truly spectacular bottle, and it is very exciting to see this new bottle breaking a record previously held by the Yamazaki 50- Year Old. We have seen huge demand from our most ardent collectors for rare and old bottles of Karuizawa whisky. The Karuizawa distillery produced liquid with a notably rich and sherry flavor before it was forced to close its doors in 2000. The remaining casks were sold to private individuals, who have been bottling the liquid independently as spectacular limited editions in recent years. As a result, the distillery has developed something of a cult status among Japanese whisky aficionados."
TCT: Has dekantā sold a similar bottle?
"It's highly likely that we will have sold one of these bottles to a client through our concierge service, by which we source the most rare and highly sought after bottles of Japanese whisky. The most expensive bottle set that dekantā has ever sold to a single client is a collection of rare Karuizawa bottles totaling over one million dollars. It is an extensive collection of over 270 bottles, with distillation dates ranging from throughout the distillery's brief history."
TCT: Well, we feel very lucky since you brought us a bottle of Karuizawa Spirit of Asama Single Malt to try. Tell us about it.
 "The Karuizara Spirit of Asama s a very rare and delicious single malt whisky with a lower proof, just 48 percent. It is very hard to find on the market today anice, as I noted, this legendary distillery closed in 2000. Only 400 casks were left."  – Suggested retail price: $2,400m /70 cl bottle. Info and to purchase
TCT: The other single malt your brough is from Chichibu, a small distillery of only nine employees.
"Mizunara Heads 2011 is a higher proof single malt whisky named from the type of porous wood  from the Mizunara tree used to make the casks, a process that can take 200 years . " – Suggested retail price: $2399 Info and purchase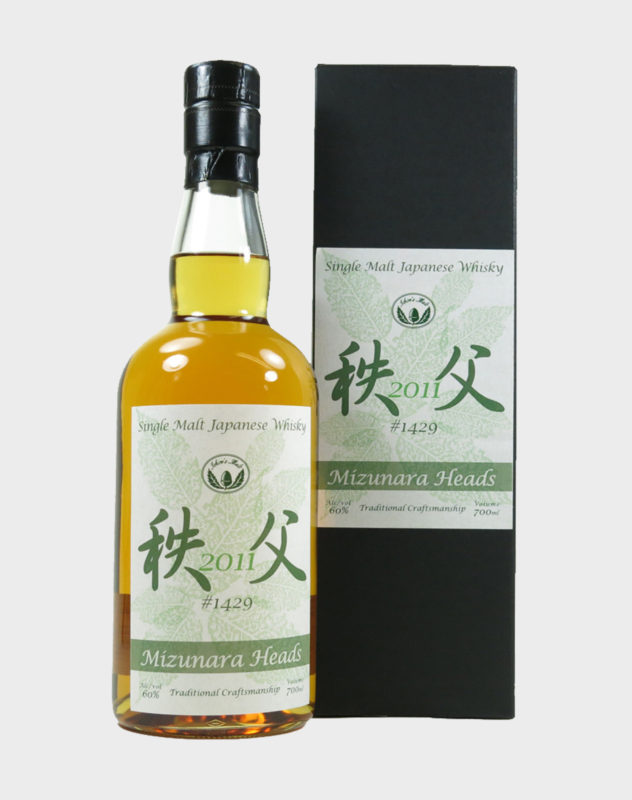 Listen to The Connected Table SIPS with Makiyo Masa, dekantā, on Japanese Whisky
Japanese master distillers are known for their pursuit of perfection. Rare bottles of whisky can command thousands of dollars at auction. But buying a bottle for home or gifting is easy thanks to dekantā, the world's leading online retailer, which sells more than 2000 types of Japanese whisky as well as shochu, sake, other spirits and wines. Makiyo Masa, founder of dekantā, explains what makes Japanese whisky special and why you should consider a bottle on your spirits shelf. www.dekanta.com