Jonell Nash, the longtime food editor for Essence Magazine, and a fellow member of Les Dames dEscoffier, left this world after a short illness. Outside of her immediate circle of family and friends, most of the people who knew Jonell were unaware she had been ill. Jonell would have wanted it that way; she was never about attracting attention, only giving of her self.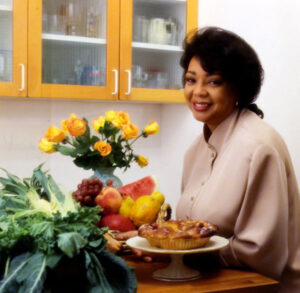 Jonell lived life on her own quiet, refined and gracious terms. She took life slowly and  savored it like a perfectly cooked dish. Cooking was her calling, but it was more than just about creating precision recipes; it was about styling the perfect table setting, from fresh flowers to china, the right light and music. Eating was not about "grabbing a bite," squeezing in lunch over a desk, or eating plastic food on paper plates with disposable utensils. Good things didn't have to be complicated, time consuming or expensive, just well presented and with thought.
Jonell put a lot of thought into everything she did, un-hurried; not harried, calm and centered. How many of us take the time to set a table with flowers and sit down for a meal by ourselves or with a significant other and have real conversation? No TV, no text, no tech at the table.
Jonell focused on attention to every little detail in her life and in the lives of those she loved. Sadly was there was detail she may have ignored – that of keeping up with her health. I don't know the circumstances of the cancer that took Jonell's life other than it seem to have been discovered when it was too late to do anything. This was particularly poignant for me as a cancer survivor who has seen this happen with many women who are gifted and giving of themselves. I have made it my mission to educate women that making your self-health a priority is not selfish; it is self-sustaining.