He's been called "the godfather of Nuevo Latino cooking" by media and food industry cognoscenti.  His dishes pack a "pow" in flavor, texture and color.
I first became familiar with Chef Douglas Rodriguez's muy sabroso culinary style when he was still in his tender twenties cooking "upscale Cuban" food at his restaurant YUCA (an acronym for "Young Cuban Americans") in Miami. The James Beard Foundation Awards took notice early on and nominated him twice for Rising Star Chef of the Year; he won the award in 1996.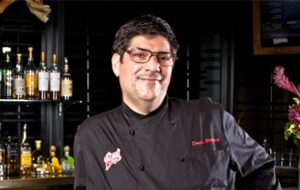 Doug exploded into the competitive New York City restaurant scene with Patria, where he honed his Nuevo Latino style. The New York Times awarded Patria three stars, and other restaurant developers came calling on Doug.
More restaurants followed: Chicama, a Peruvian restaurant and Pipa, Spanish tapas, both in NYC's Union Square neighborhood; and Alma de Cuba in Philadelphia with restaurateur Stephen Starr. Today, Doug continues to run Alma de Cuba.
The son of Cuban immigrants, Doug was raised in Miami and starting cooking in his early teens, landing his first job at age 14 as a summer apprentice at the Four Ambassadors Hotel in Miami. Now, with his restaurants, a successful catering company and four books, DRod (as he refers to himself) is still at the top of his game.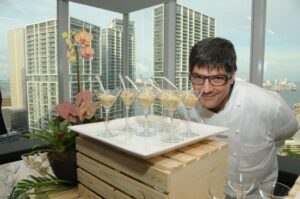 We're excited about his culinary trips to Cuba. With U.S.-Cuban relations opening back up and the tourism industry in Cuba looking at a renaissance, you may want to book a trip with DRod soon!