For 25
years "on the rocks" meant climbing the 'Gunks in New York's Hudson Valley and managing rock climbing gyms in New York City for native New Yorker Ralph Erenzo. These days it has a new meaning  for him as Co-Founder of Tuthilltown Distillery, located on a former gristmill in the verdant Gardiner countryside just a short
drive from where we live.
Ralph purchased the land, conveniently located near the base of the Shawangunk Mountains, a rock climbing mecca, originally to set up a climbers campground. Fate and nosy neighbors intervened and these plans did not happen. Left with a large amount of land and no business plan, Ralph did his research. He found the best solution was to secure an agriculture license. Doing more research he decided to build a distillery, joining up with business partner, Brian Lee in 2003 to establish one of the first distilleries in New York State since Prohibition. Two years later they produced their first small batches of vodka made from discarded apples from nearby orchards. Today Tuthilltown has many brands including our favorite, Hudson Four Grain Bourbon Whiskey.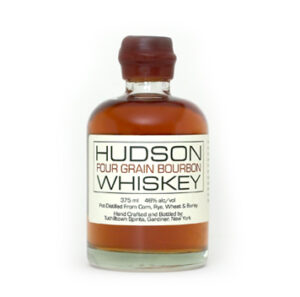 We remember our first visit to the small distillery; today the compound has grown to several buildings and Tuthillhouse Restaurant.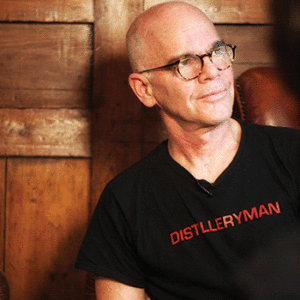 Tuthilltown's a game changer in the Hudson Valley. Through his lobbying efforts in Albany, Ralph is widely credited with helping to bring back small batch production to the region. Last weekend we attended the Straight Up New York Crafts Spirits Festival at Black Dirt Distillery in Orange County. Many of the newer distillers we met at Straight Up New York credit Ralph for their move into the business. His work at the State level resulted in the passage of the Farm Distillery Act which permits New York farms to establish distilleries on site and sell their agricultural spirits at the farm.
Ralph joined The Connected Table LIVE July 13, on W4CY.com t share his story. Listen here iHeart.com and
the free iHeart App.
Our mission is to engage and connect our audiences to the diverse world of food, fine beverage and hospitality and the dynamic people who help shape it through our shows, digital media and educational events. All of our 50 minute shows and SIPS! podcasts can be heard anytime  on
iHeart.com
and the free iHeart App.
Follow and connect: www.theconnectedtable.com
Facebook/ConnectedTable  
Twitter@connectedtable 
Twitter@connectedtable