Baking Expert Dorie Greenspan says she dreams of cookies in her sleep. She notes she has at least 300 cookie recipes to her name. Dorie managed to narrow her recipes down and create even more….to 170 for her just released 12th cookbook "Dorie's Cookies," including some very interesting savory cookies (not crackers, she notes!)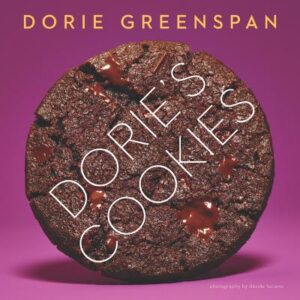 Who doesn't have a cookie memory? My favorite is a crunchy white meringue made with whipped egg whites, sugar, almond extract and cream of tartar. The recipe was passed down from my grandmother, Mimi. My mother calls them "forgotten cookies" because she says she puts them in the oven and just forgets about them. For years, there wasn't a holiday homecoming for me where my mother didn't have meringues waiting. Dorie's version of "Meringue Snowballs" is on pages 224-25.
Dorie joins us November 9, 2:25pmET, to discuss her passion for baking and cookies. She's a multi-James Beard Award recipient and the "Everyday Dorie Columnist" for Washington Post who divides her time between homes New York, Connecticut and Paris. Life sure is sweet!
Dorie shared her cookie memories with us November 9th on The Connected Table LIVE! Listen to our show on iHeart.com and the free iHeart App.
Dorie's Cookies is a great gift for cookie lovers and bakers. Buy it now!