Some people crave chocolate. Others love smoky bacon. Admittedly, I go weak at the knees over cheese. My love for cheese is so intense that at home David often hides the cheese from me. Once I start slathering a runny Camembert over toasted pieces of baguette, slivering Stilton to pair with my pears, putting slices of English Cheddar with a crisp country apple or shaving Parmigiano-Reggiano over my pasta, I cannot stop. I'm crazy for all goat cheeses, especially in a salad chevre chaud. I'll take a few pieces of cheese with my wine at the end of a meal over anything sweet.
Yes, I smile for cheese. I break for a snack of cheese, nuts and fruit. But I haven't learn to put on the brakes eating too much cheese in a sitting. "Moderation!" I remind myself. But, hey! It's the holidays and my birthday. I love giving and receiving cheese as gifts, especially cheeses that someone may not have tried.  When people visit our home and ask "What can we bring?" We answer with three choices: " an artisan cheese, dark chocolate or Champagne."
For that reason and many more, we've invited the Wizard of Cheese, Max McCalman, to join us at The Connected Table LIVE December 30th. I first met Max when he created the widely lauded cheese presentation at Picholine Restaurant in 1995 in New York City.  Back then, a stop at the restaurant's tiny bar for a small plate of cheese and glass of wine was my treat before attending the Met Opera or NYC Ballet across the street at Lincoln Center. Later in 2001 Max opened the cheese-centric restaurant, Artisinal, with Chef Terrence Brennan and the giant Artisinal Cheese Center on Manhattan's West Side in 2003. I remember attending a James Beard Foundation Awards party there and patting baby goats.
Max is a sought after cheese expert by top cheese makers, distributors, restaurants, retailers and end consumers. He is author of four acclaimed books on the subject of cheese: "The Cheese Plate;" "Cheese, a Connoisseur's Guide to the World's Best;" "Mastering Cheese, Lessons for Connoisseurship from a Maître Fromager;" and "Max McCalman's Swatchbook of Wine & Cheese Pairings."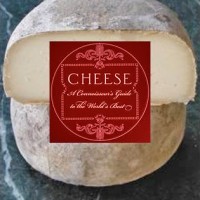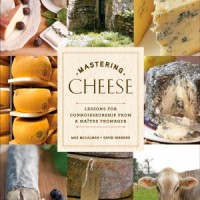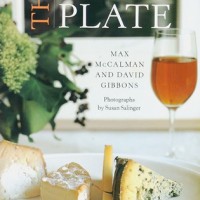 Max is a Maître Fromager as designated by the Guilde Internationale des Fromagers de St. Uguzon and is a Cavaleiro in the Confraria dos Viños do Porto. He won an award for Entrepreneur from l'Esprit Alimentaire Française, and an Odyssey Award for Lifetime Achievement from Hendrix College. Max has been an active member of the American Cheese Society since 1996 and was one of the founders of its Certified Cheese Professional program launched in 2004 – a program which helped to revolutionize cheese education in the United States.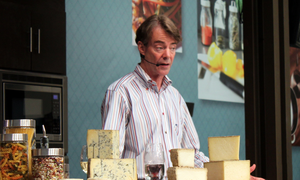 Max's expertise has led him to be a  judge in U.S. and world cheese competitions and in the Sofi Awards. He presents seminars at conferences, festivals, culinary schools, and on cruise ships. He is also a guest educator for cheese-themed tours for Cheese Journeys and, as of 2015, serves on the faculty at Institute for Culinary Education. He is a contributing editor to Cheese Connoisseur and Deli Business magazines. Connect and follow: www.max-maccalman.com  Twitter@maitrefromager  Facebook.com/themaitrefromager  – posted by Melanie Young
The Connected Table LIVE airs Wednesdays, 2pmEST on W4CY.com and is podcast to iHeart.com and the iHeart App. Here is the cut and paste link: http://www.iheart.com/show/209-The-Connected-Table-Live/