Nicola Thornton grew up in the U.K. but fell in love with Spain after attending university there. She moved and entered the wine industry. We first met Thornton when she was working for a well-known producer in Toro.  We've stayed in touch over the years and were delighted to spotlight Thornton in two podcasts for The Connected Table SIPS.

The first podcast discussed the expert set up called Spanish Palate. Thornton says she looks for independent producers that are "magical little gems with great stories," giving them a voice and introducing them to international markets. Working with a largely female team, Thornton has helped over 100 wine producers from 20 different regions in Spain find their place in over 40 countries, al in under three years.  www.spanishpalate.es Facebook/ Instagram: spanishpalate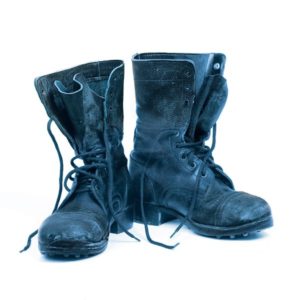 But that's just the start of Thornton's efforts. While working the business she said she became acquainted with local grape growers and aware of the hardships they faced.  She created Botas de Barro (named after the farmers´muddy boots) to help give them renewed hope and support, encouraging them to continue to nurture their low-yield, ancient vineyards, many over 100 years old. Grapes are sourced from small independent grape growers throughout Spain to produce its portfolio of wines. www.botasdebarro.com. Facebook: botasdebarro
Listen now. Click link below or here
Listen now or click here
This podcast is part of our special series recognizing women in wine and spirits. A donation has been made to Les Dames d'Escoffier, an organization to supporting women in the fine food and beverage industry through education and advocacy www.ldei.org . For information on featuring a dynamic women for this series, contact [email protected].