When it comes to enjoying Provence rosé, it's time to "drink French and eat global." Provence rosés are dry and fruity, offering essences of wild strawberries, stone fruits, lime and herbal notes with hints of sea breeze and salinity, thanks to the vineyards' proximity to the Mediterranean Sea. These wines may "speak French," but they pair well with cuisines around the world.
Three appellations in Provence exclusively produce rosé wines: Côtes de Provence, Coteaux Aix-en-Provence and Coteaux Varois en Provence. Each enjoys a climate with year-round sunshine, minimal rain and cooling breezes from both the sea and the mistral winds coming down from mountains. These conditions contribute to the enduring freshness and acidity of the wines. The traditional grapes used to produce Provence rosès include" Grenache, Cinsault, Mourvèdre as well as Syrah, Cabernet Sauvignon. Some winemakers use a small amount of the white grape, Vermentino, called Rolle in southern France,
Provence rosé wines are finding a place at the table at restaurants coast-to-coast, and increasingly being consumed year-round. Here are a few restaurants to check out and the pairings they have featured.

New York City
Contento NYC
Contento, located in East Harlem, was named one of Esquire Magazine's 40 Best New Restaurants in America 2021. "Contento" means "happy" in both Spanish and Italian, and that's how you will feel after dining at this delightful restaurant. The menu is a mosaic of the flavors of Peru created by Chef Oscar Lorenzzi, a native New Yorker with Peruvian roots. An example is the Ceviche Clasico, a creative spin on one of Peru's iconic raw fish dishes. Chef Lorenzzi selects fresh seasonal fish for this dish to cure in a leche de tigre with red onions, cilantro, sweet corn and sweet potatoes.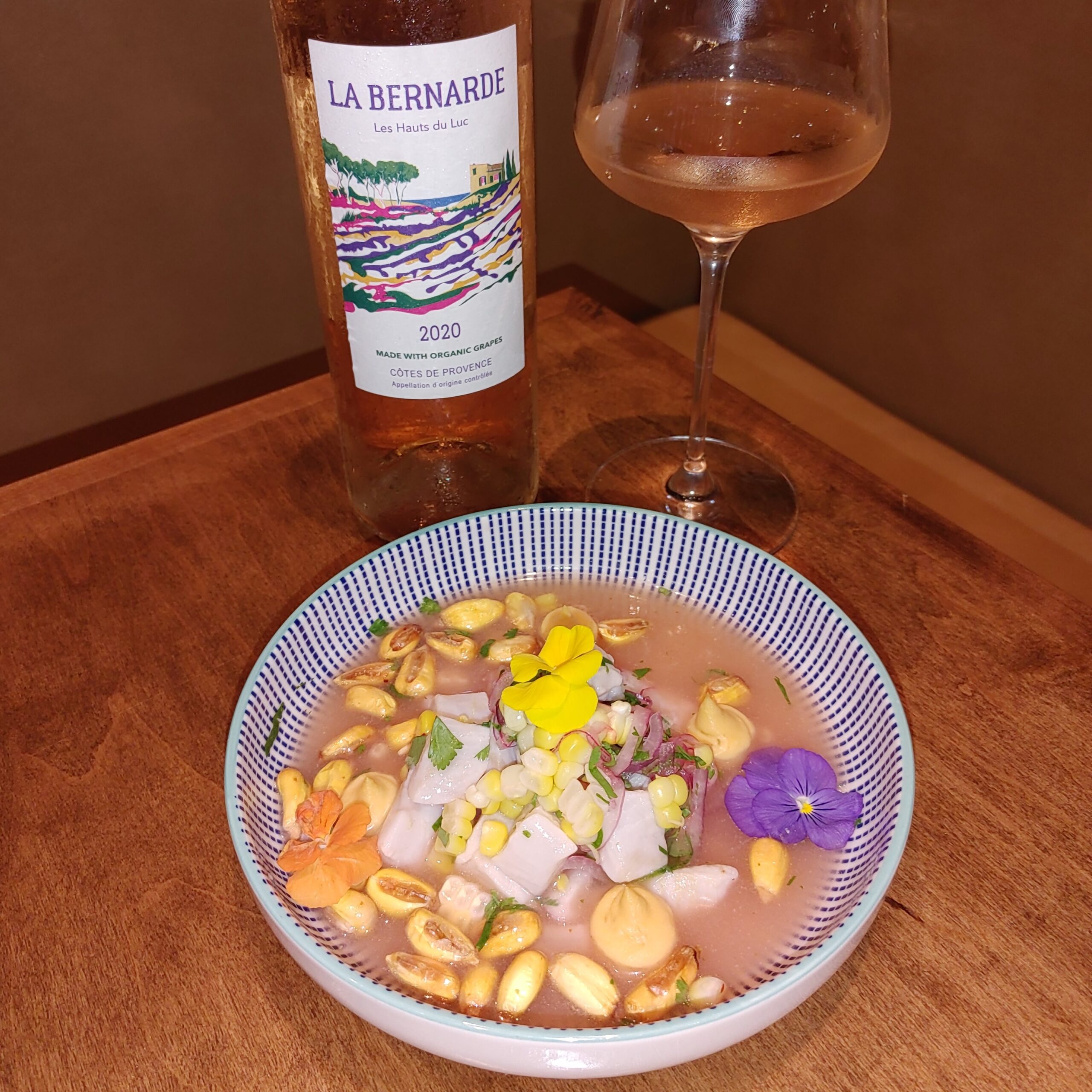 The pairing:
Yannick Benjamin, Managing Director and Beverage Director recommends La Bernarde Huts de Luc from AOC Côtes de Provence, a blend of Cinsault, Grenache, Mourvèdre, Syrah, and Rolle. "This is the quintessential Provençal rose: a balance of salty, bright minerally, fresh, tart, peaches and a great acidity to complement the ceviche. It's a wine you can enjoy on your own as easily as paired with a dish," said Benjamin.
Marseille
Bouillabaisse is a hearty fisherman's stew that originated in the port city of Marseilles, France. The word bouillabaisse is a compound of the Provençal dialect for bolhir (to boil) and abaissar (to simmer). Marseille's Chef Daniel Drexler allows two days to simmer his fish broth to the desired consistency, saying "You can't rush a great bouillabaisse." Marseille's Bouillabaisse is prepared with fresh monkfish, shrimp, mussels, potatoes, leeks, tomatoes and a small amount of Pastis. The ingredients are arranged in a bowl, and the soup is ladled on top. Enjoy with a side of rouille and slices of toasted house-made walnut-saffron bread.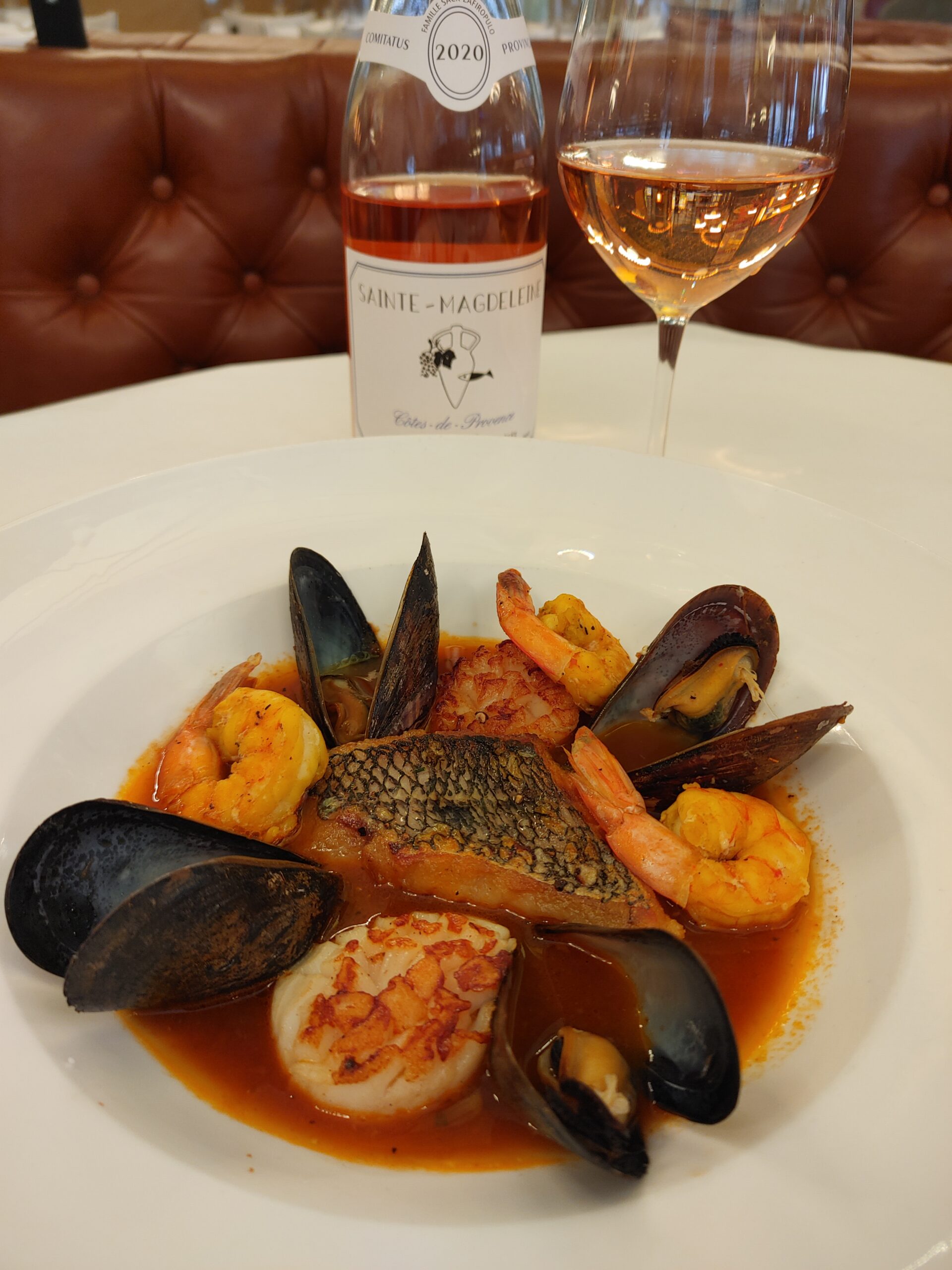 The Pairing:
Marseilles and its sister restaurant, Nice-Matin (see below) both have a world-class wine list with many French selections curated by Beverage Director Aviram Turgeman. For this pairing, he recommends Sainte Magdeleine 2020 Rosé from AOC Côtes de Provence, a blend of Grenache, Cinsault, Mourvèdre, and Syrah. After all, what grows together, goes together, and nothing speaks "Provence" like a rosé!
Nice-Matin
Nice-Matin provides the joie de vivre sensation of being the Cote d'Azur on Manhattan's Upper West Side. The Provençal bistro offers something for every palate with house-made pasta dishes a signature of the menu. Executive Chef Erik Starkman carefully runs wide strips of dough through his pasta machine several times to obtain the right consistency for his cannelloni pasta. Cannelloni Niçoise, is a heartier dish of the Provence region. The rolled pasta is filled with braised short ribs and cooked in a Provençal tomato sauce.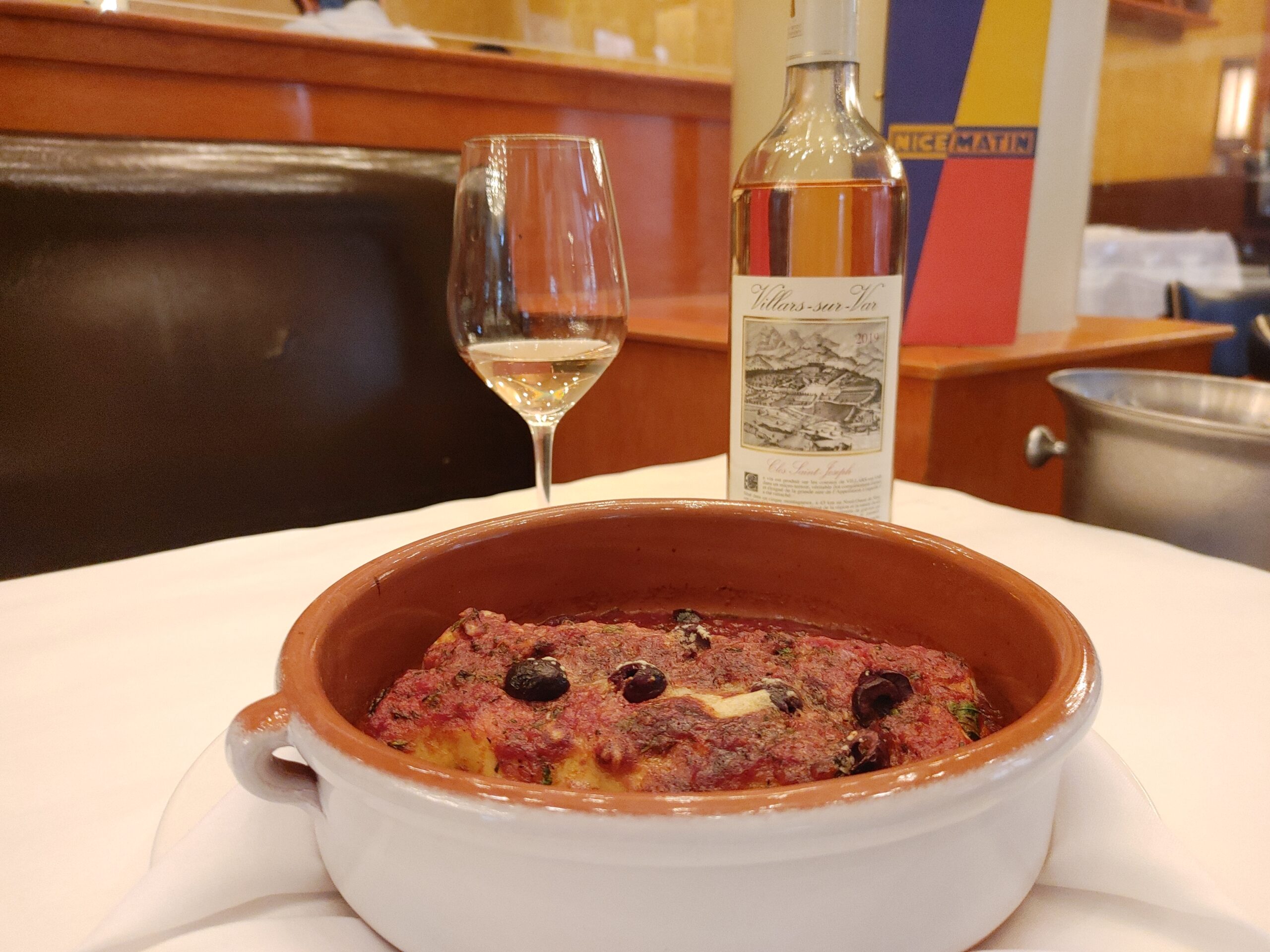 The Pairing
"Côtes de Provence roses tends to produce wines that are well balanced with a lot of acidity that pair well with the acidity in the tomato sauce. An example is Clos Saint-Joseph, 2019, Côtes de Provence-Villars sur Var, a blend of Grenache, Mourvèdre, Barbaroux (a red grape local to southeastern France), and Rolle," says Beverage Director Aviram Turgeman
OCabanon — Cave à Manger
In South of France, a Cabanon is a small shed where family and friends gather to eat, drink and talk. At OCabanon, a family-run French restaurant and wine cave in Chelsea, customers gather and linger for lunch and dinner to enjoy Provençal dishes like the Grand Aioli – cooked codfish with hardboiled eggs and seasonal vegetables served on a large plate or platter with a of side of aioli, a garlic-Dijon mayonnaise for dipping. This is a terrific dish to share.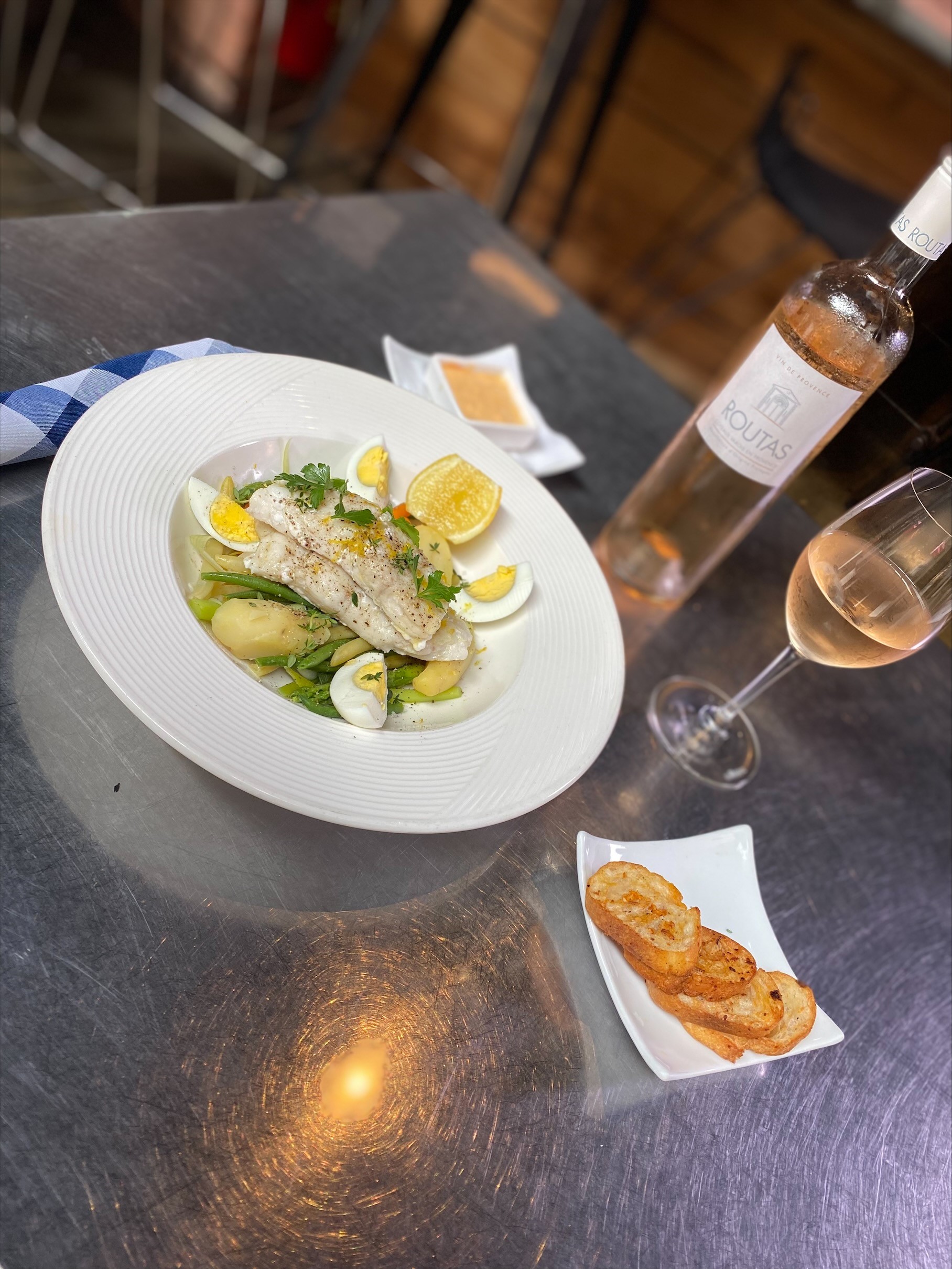 The Pairing
A classic pairing for the Grand Aioli is a Provence rosé, which is dry and flavorful," says Armel Joly, co-owner of OCabanon. Joly recommends Château Routas from Coteaux Varois en Provence. This small appellation in the far southeast corner of Provence known for its high elevation. The wine is a blend of Cinsault, Grenache, Syrah and Cabernet Sauvignon, delivering flavors of freshly sliced watermelon, ripe peach and wild strawberries and floral notes,
The Wilson
A popular gathering place at Innside at Melia in the heart of NoMad, The Wilson, serves seafood dishes inspired by the northeast in a chic urban setting. Executive Chef Adrienne Gutierri refers to the menu as "coast to curb." Here one can start with mussels meunìere and then savor a decadent grilled lobster BLT on buttered brioche with tarragon mayonnaise served with generous side of frites. Don't miss the back "yard" bar festooned with colorful umbrellas.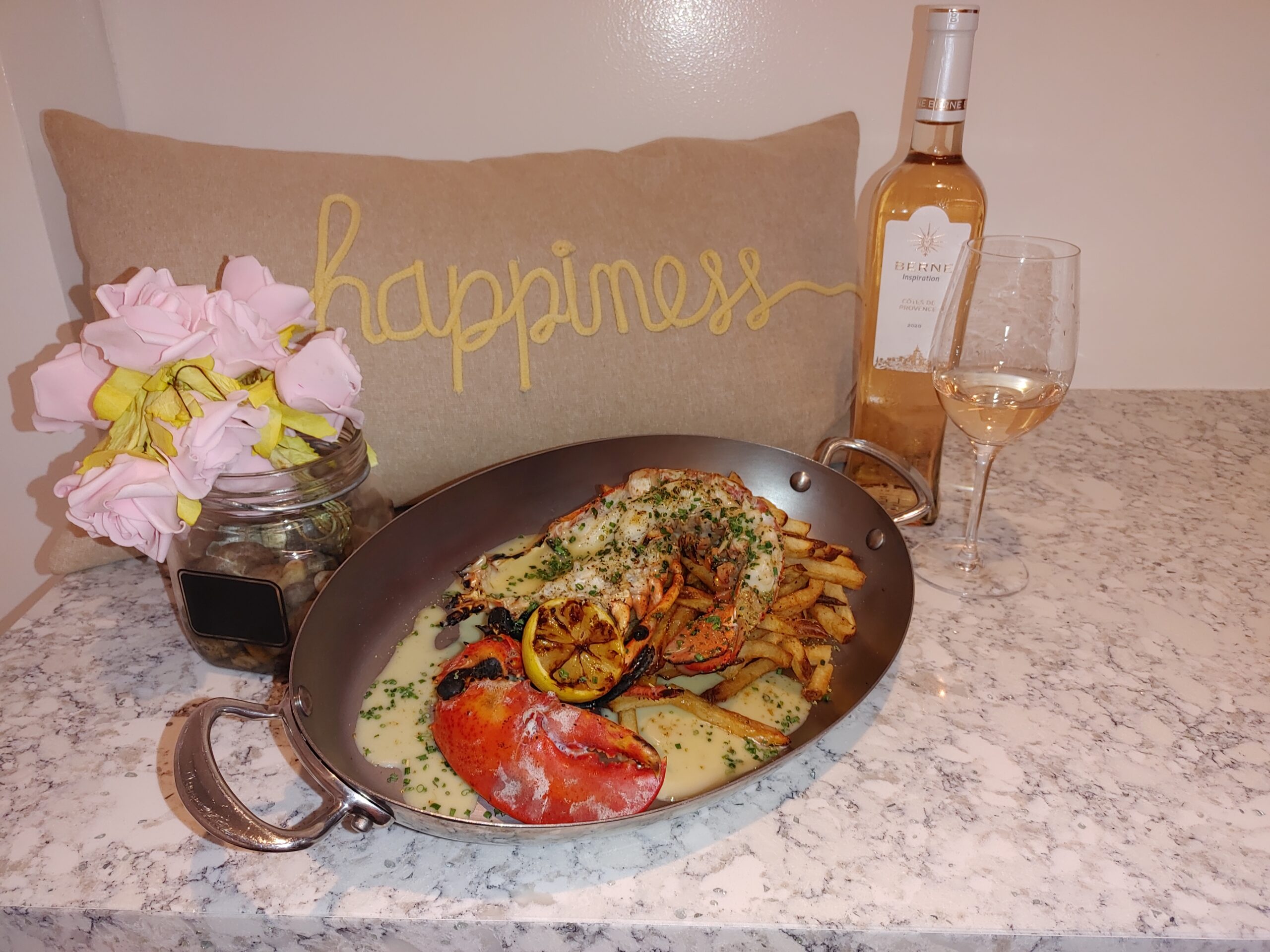 The Pairing:
Château de Berne Inspiration Rosé from Côte de Provence, a blend of Grenache, Cinsault, Syrah, is crisp with bright acidity and notes of wild strawberry, citrus and Mediterranean herbs. "You can't go wrong pairing rosé with fresh seafood," notes Drew Campbell-Amberg, Lead Bartender.
Chicago
Chicago is recognized as "the birthplace of the modern skyscraper." These two contemporary restaurants both deliver great food and panoramic views in stylish settings.
Adorn at The Four Seasons
An elevator sweeps you to the 7th floor of The Four Seasons Hotel and Adorn Bar & Restaurant where award-winning Chef de Cuisine Jonathon Sawyer has created a menu inspired by his global travels in France, Italy and Japan with an embrace of local Midwest bounty. An example is his Crispy Zucchini Blossom Ratatouille: lightly seasoned and grilled chopped eggplant, squash stuffed inside zucchini blossoms which are coated with tempura batter and pan-fried to a delicate crispness. The dish is adorned with a delicate fresh tomato sauce last with a touch of fine herbs and rosé wine.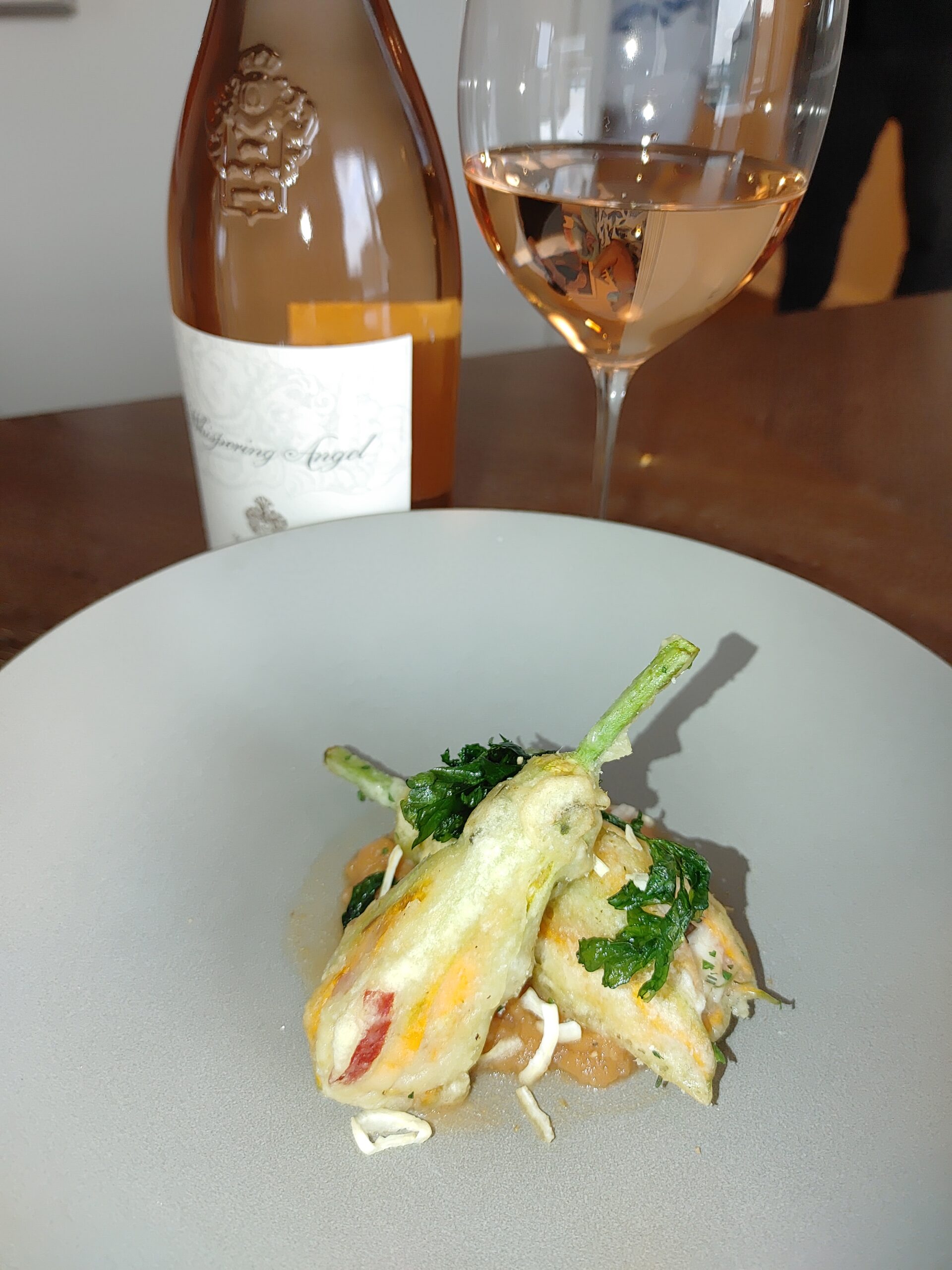 The Pairing:
Whispering Angel from Cave D'Esclans Rosé, Côtes de Provence is a blend of Grenache, Cinsault and Rolle. "You couldn't ask for a more perfect Provençal pairing: a dry Côtes de Provence rosé with ratatouille, a dish that originated in Nice in the 1800s, shares Chef Sawyer, adding, "these two classics come together to be so much more than the sum of their ingredients."
Travelle at The Langham
Named 2021 Best American Restaurant by readers of Hemispheres magazine, Travelle is a casually elegant restaurant & bar/lounge on the second floor of the luxurious Langham hotel, one of Chicago's iconic skyscrapers designed by Ludwig Mies van der Rohe. Chef de Cuisine Qi Ai prepares dishes that are as beautiful to photograph as they are delicious to eat. One example is the seasonal artisan cheese board which features a selection of cheeses goat, cow and sheep cheeses embellished with house-made pickled ramps, eggplant and mustard seeds and served with slices of grilled sourdough bread.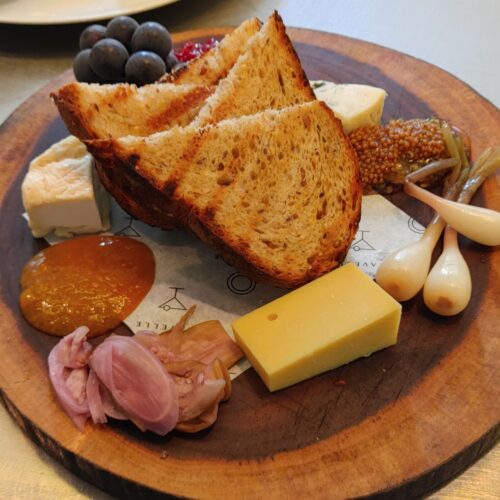 The Pairing:
Director of Food and Beverage, Christina Boyd recommends enjoying the cheese board with a versatile Maison AIX Vin de Provence Rosé from AOC Coteaux d'Aix-en-Provence, a blend of Grenach, Syrah, Cinsault, noting "This wine has a beautiful aroma and high acidity, an ideal pairing."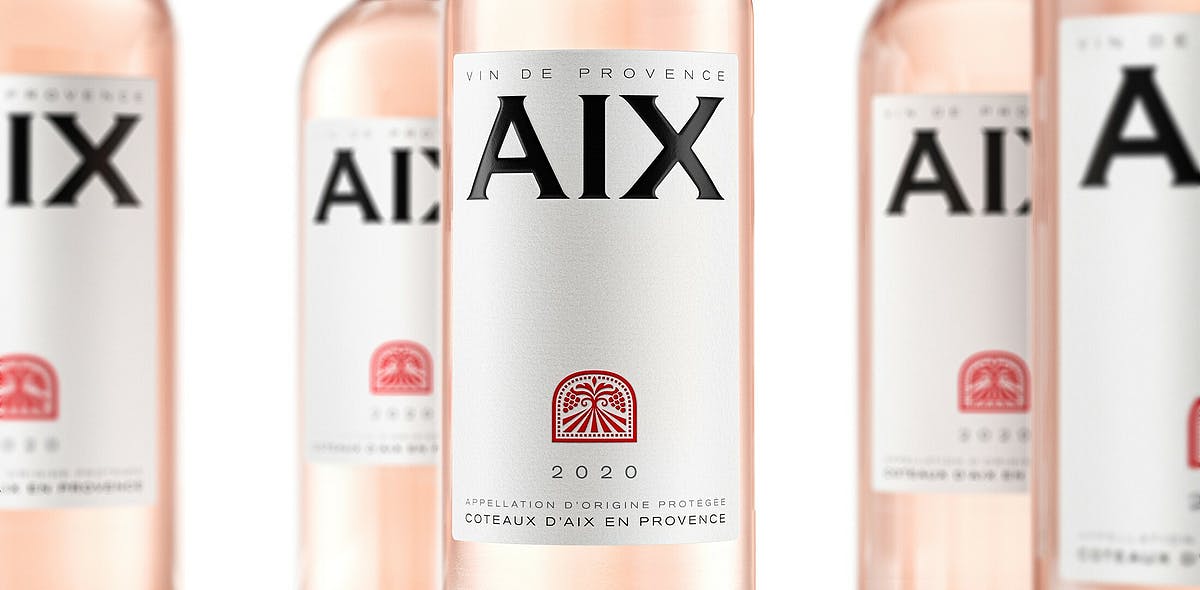 California
Mentone, Aptos, California
The sun-drenched Mediterranean coastline between the cities of Nice and Genoa inspired Chef-Owner David Kinch to create what he calls "Riviera cuisine" at Mentone, located in Aptos, about an hour's drive from Santa Cruz. Kinch is also the owner of Three-Star Michelin rated-Manresa in nearby Los Gatos. The atmosphere at Mentone blends California casual with St. Tropez sophistication. Popular dishes include house-made pastas and Provençal pizzas like Tarte de Mentone, a "pissaladière" of slow cooked onions and olives topped with anchovies over a savory crust in a wood- burning oven.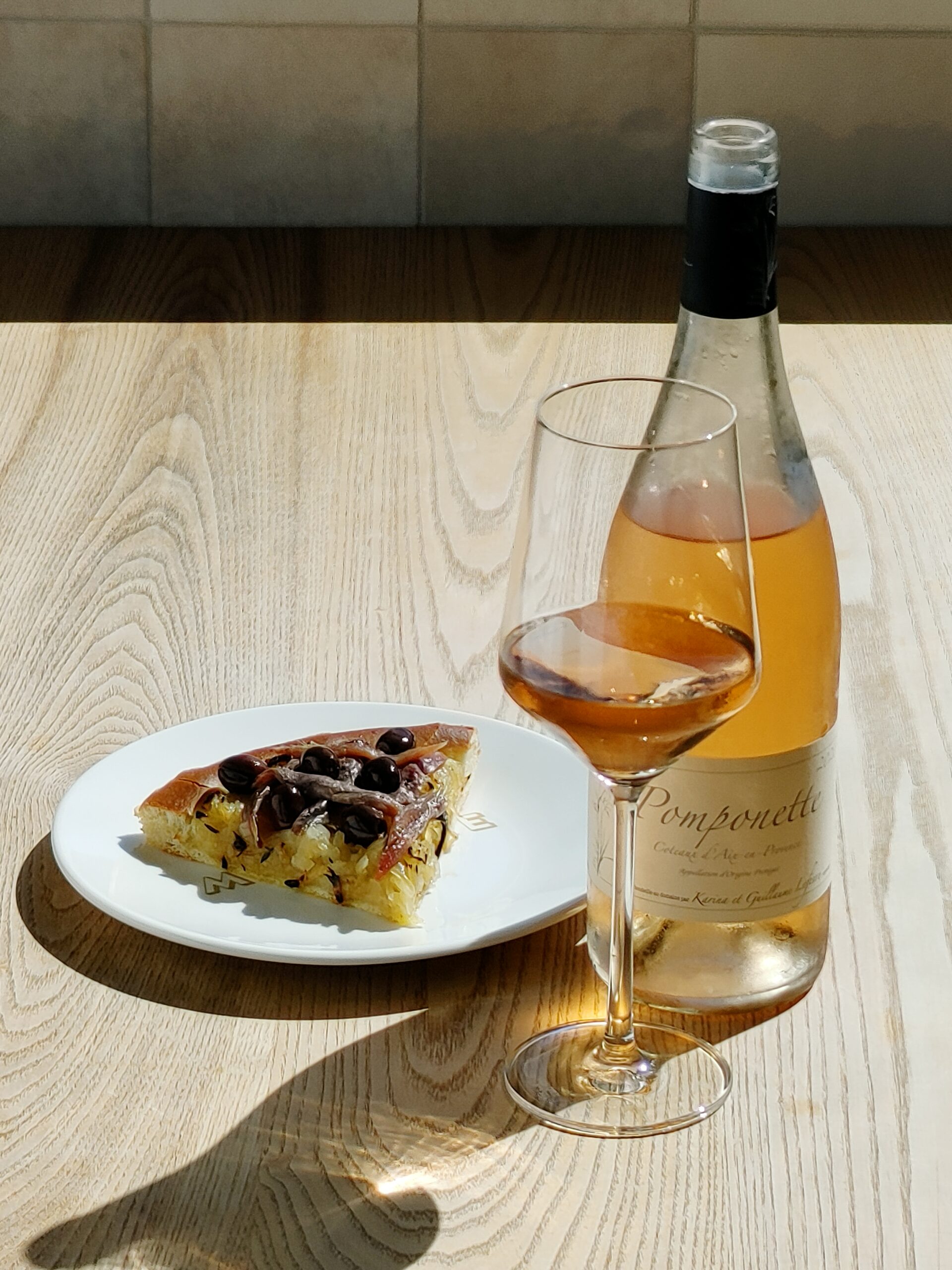 The Pairing:
"Rosé wines should be enjoyed year-around," underscores Wine Director Alyssa Papierneick "With our Tarte de Mentone, I recommend our Domaine de Sulauze Pomponette Rosé 2020 from Coteaux d'Aix-en-Provence, a blend of Grenache, Syrah, Cinsault, Mourvèdre and Rolle. It has a kind of richness through the middle but also a hint of saltiness that complements the anchovies."
Caruso's at the Rosewood Miramar Beach
You can't have a better location than beachfront in southern California beach to enjoy a glass or two of rosé, especially when it is a five-star rated hotel in upscale Montecito. The Rosewood Miramar and its fine dining restaurant, Caruso's, overlooks the beach and offers visitors an expansive view of the Pacific Ocean. Michelin starred Chef Malsimo Falsini spotlights the flavors of Mediterranean Italy at Caruso's where customers can enjoy a prix-fixe four course menu with wines.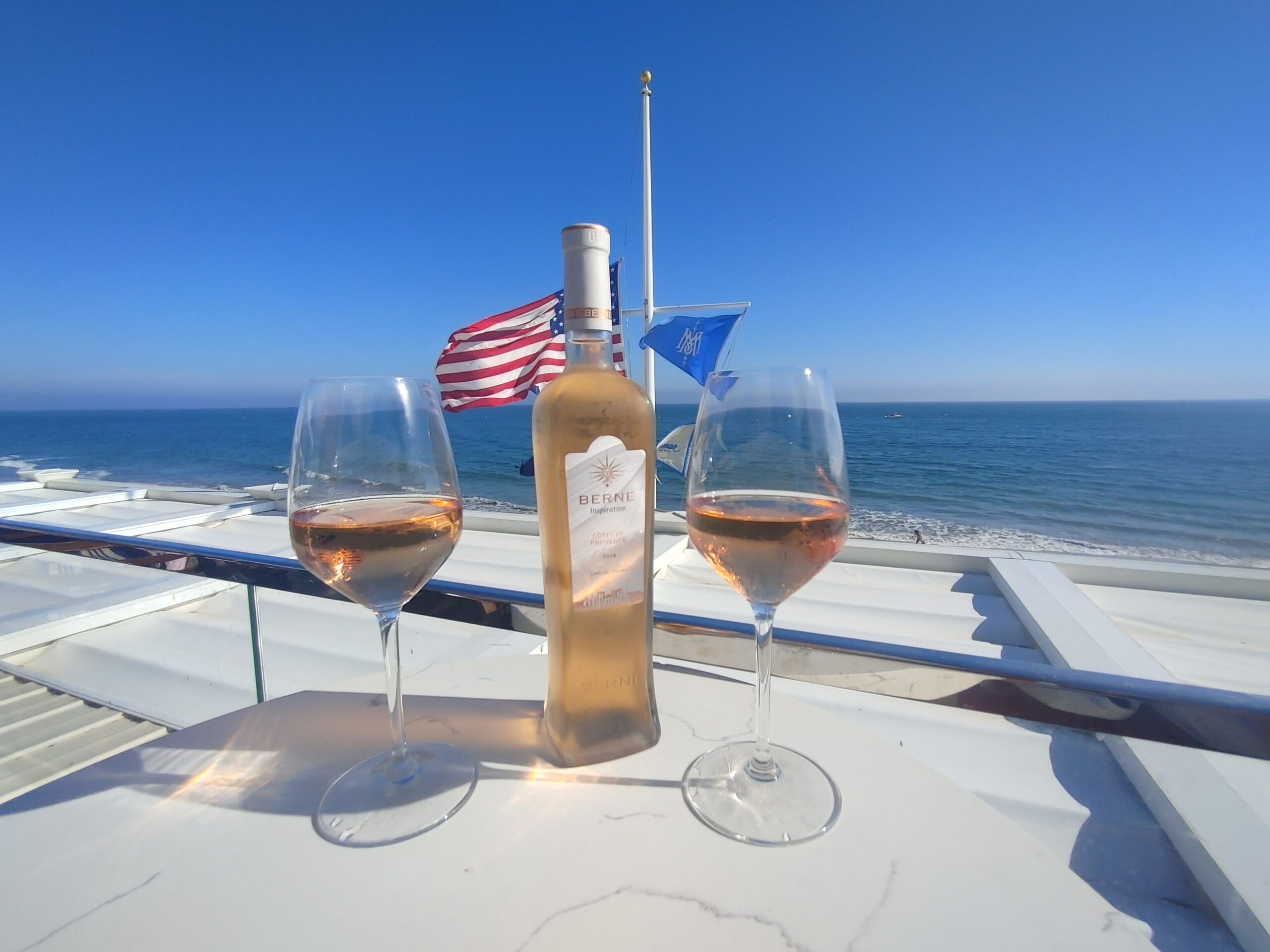 The Pairing:
"Rosé season is year around here at the hotel and a top-seller both by the glass and bottle," shares Wine Director Daniel Fish, who singled out Château de Berne Inspiration 2020 to pair with the restaurant's popular chargrilled Pacific Octopus with Cannelloni Cream Borlotti, Potato, Chicharrones and Absinthe. The acidity in the wine complements the richness of the octopus.
New England
South Bay, Greenwich, Connecticut
South Bay with locations in both Greenwich and New Haven Connecticut is a lively seafood driven restaurant focused on flavors of the Mediterranean but also offers a few Latin accents. One example is Chef Daniel Atemiz's Tuna Tartare with chipotle aioli, guacamole and house- made corn chips – ideal as either a shareable appetizer or entrée for a lighter meal.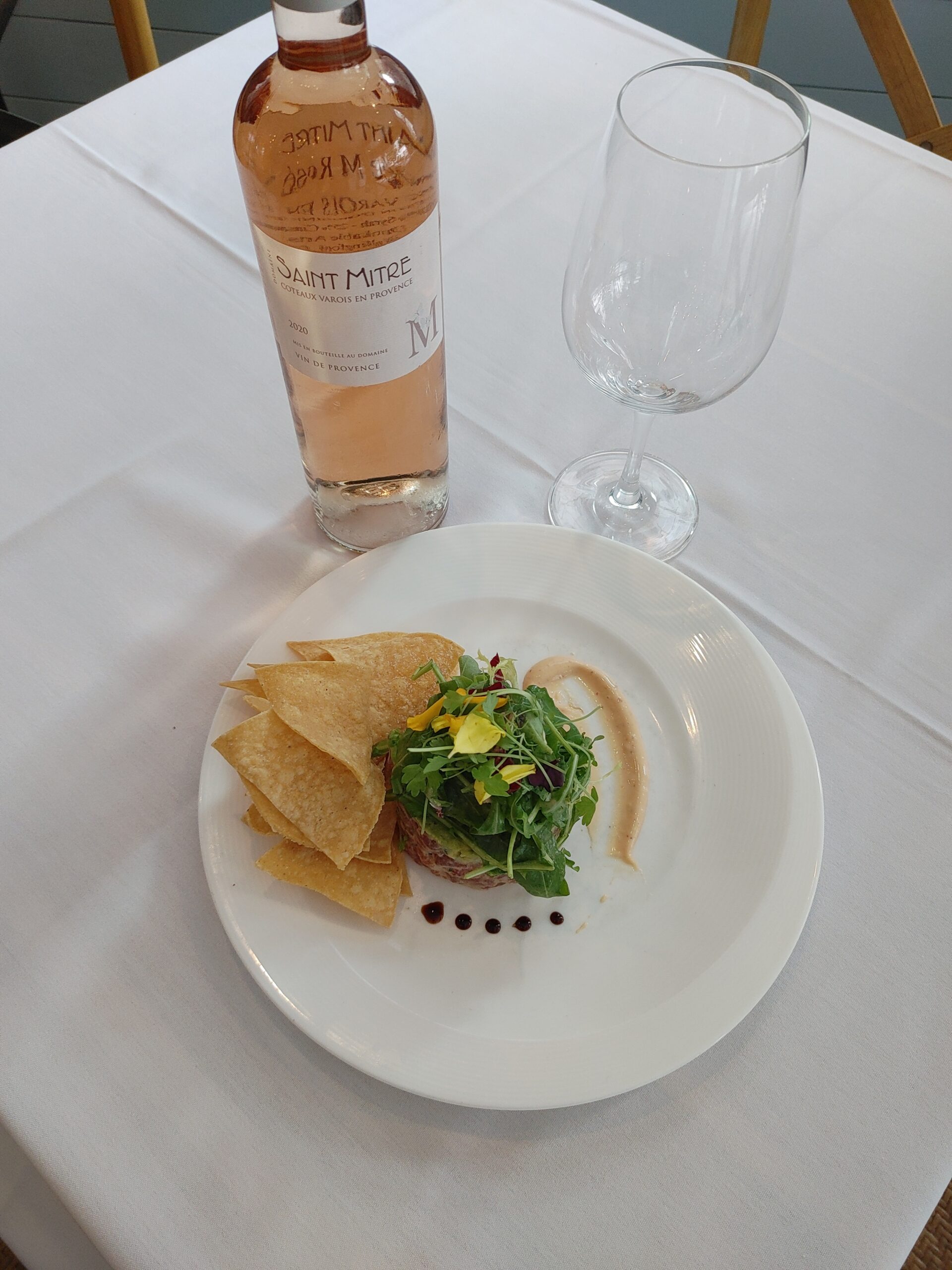 The Pairing:
"Domaine St Mitre 2020 from Coteaux Varois en Provence offers a light crisp, elegant rose with soft strawberry and floral notes to complement to the fresh tuna and Latin spices. The blend is Grenache, Syrah, Cinsault and Rolle," shares General Manager Mauricio Andrade
Wildflower Restaurant, Stowe, Vermont
Planning a trip to Vermont? Consider a stop at the Gray Fox Inn in Stowe to dine at Wildflower. Co-owner David Cid envisioned a contemporary menu of American classics reflected the team's blended heritage from the Caribbean, Central America and Asia. Chef Jonathan Shepard executes this vision impeccably with dishes like roasted chicken marinated in Latin spices served on a bed of sauteed kale with chimichurri sauce and a side of maduros (fried sweet plantains).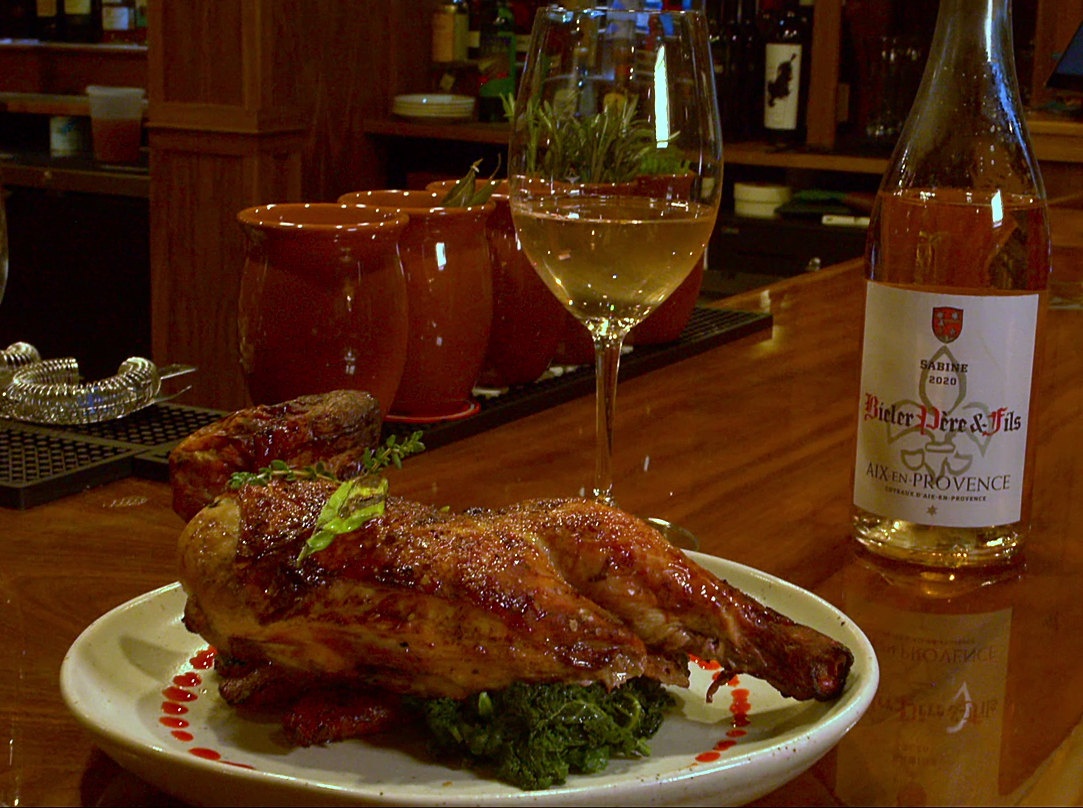 The Pairing:
Beverage Director Darnell Holguin recommends Bieler Père et Fils Rosé Sabine, 2020, AOC Coteaux d'Aix-en-Provence, a blend of Grenache, Syrah, Cinsault, Cabernet Sauvignon and Rolle "This dry rosé delivers a mix of floral, herbs and stone fruit notes that complement the savory and sweet spices of the roasted chicken."
Want to learn more about Provence Rosé wines?  Visit: www.vinsdeprovence.com