In 2006-2007 David and I spent a blissful pre-wedding-New Years-Birthday-"Bucket List" trip traveling through Botswana and South Africa. It was my first time visiting the African continent, but not the last. In 2012 we went to Morocco to cross "dancing under the stars in the Sahara Desert" off my bucket list.
Our travel bucket list is continually being rearranged and we're forever dreaming of trips to destinations where the culture, the language, the food and the people are uniquely different and special. One of the places we dream of visiting in Africa is Senegal. Situated on the western coast of Africa, Senegal is a multicultural country with culinary influences from all over the world.   When David and I flew to Johannesburg we made a 4 hour pit stop at the airport in Dakar to fix a hydraulic flap control on the plane. Sadly we couldn't leave the plane, though they did open the doors so we could stand in the doorway and breathe in the rich West African air.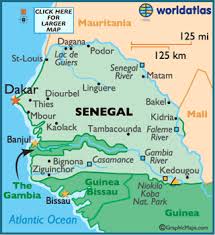 Senegal, and most of West Africa fascinates me. Much of the United States is tied to that part of Africa for both savory and unsavory reasons. The unsavory was the slave trade when families were uprooted and lives were stolen and human beings sold. The savory are the rich cultural and culinary traditions that the people from Africa brought with them that are embedded in many of the dishes we eat today.