Some people let change happen to them. Others see opportunities to make change happen for others. Chef and Food Activist Michel Nischan, President and CEO of Wholesome Wave, is a leading example of the latter. Michel joins us on The Connected Table LIVE April 8, 2pm ET on W4CY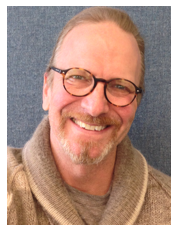 I first met Michel when he was a rock n' roll chef at his restaurant Miche Mache in Connecticut. I've followed his career through his restaurants (Heartbeat at the W Hotel in Manhattan, The Dressing Room in CT)  and books Sustainably Delicious (Rodale),  Taste Pure and Simple  and Homegrown Pure and Simple (both Chronicle Books).
Michel has been a food activist long before other chefs were starting to flex their muscles and their mouths on the subject.  Growing up in a farming family, food production and appreciation for sustainable agriculture is in his genetic root stock.
In 2007, Michel  founded Wholesome Wave  with Gus Schumacher, former Undersecretary of Agriculture for Food & Foreign Services, as Founding Board Chair, and the late Michael Batterberry, Founder of Food Arts Magazine, as Founding Board Member. In 2008, Wholesome Wave piloted the Double Value Coupon Program at 12 markets in three states. Since then, the organization has launched numerous initiatives, including the Fruit and Vegetable Prescription Program and Healthy Food Commerce Investments and is recognized as a compelling model for expanding regional food access.