The rare whisky market continues to soar even during a global pandemic, On March 18 in London, Sotheby's achieved a new auction record, selling a bottle of Karuizawa 52- Year- Old Zodiac Rat Cask #56271960 for $435,273 (£363,000 ) to a private collector in Asia, well exceeding its pre-sale estimate of £160,000-220,000.
 So, what makes fine Japanese whisky such a collectible spirit?
We asked Makiyo Masa, founder of dekantā, the world's leading online retailer, which sells more than 2000 types of Japanese whisky as well as shochu, sake, other spirits and wines. Masa grew up in a family distilling business and launched dekantā in May 2015 with the goal of filling a gap in the retail market specializing in Japanese whiskies.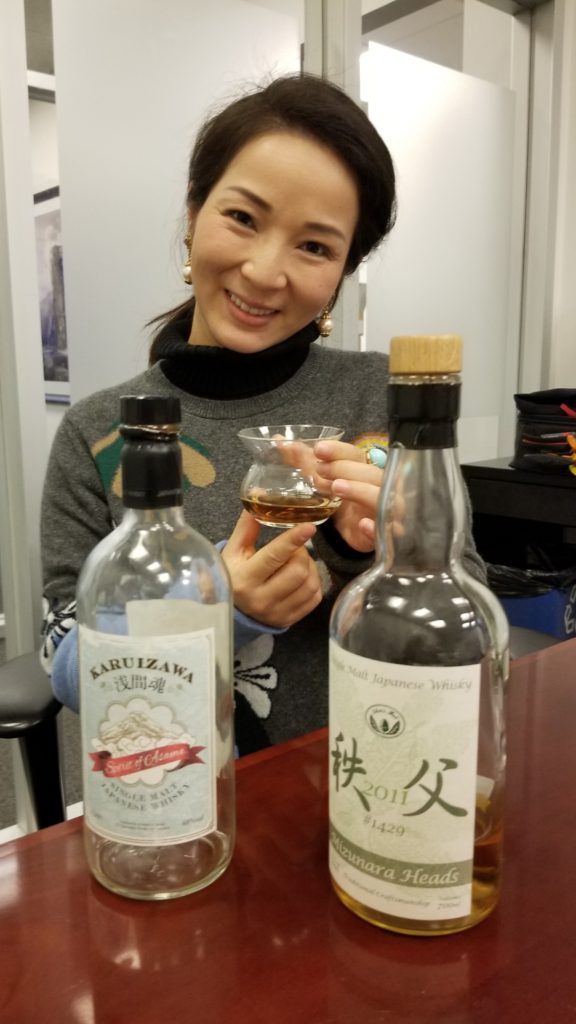 TCT: Makiyo, what sets Japanese whisky apart?
"Japanese whisky has its own sense of place, from water to earth. The Japanese tradition is to pursue the best with an idea for fine details. That is what makes Japanese whisky truly special." There are many special small distillers that produce great whisky, not just the largest companies. We are always looking for and sourcing the best we can find."
TCT: We understand that online retails sales for wine and spirits are brisk, even during this Spring global pandemic. How is dekantā holding up?
"At this time, we feel very grateful to have developed such a strong online platform with a network of international clients, who we refer to as the 'dekanta family.' We envisage little to no disruption to our online orders and deliveries, and as such we have not been impacted as heavily as other businesses who rely on trading in person. However, our hearts go out to all the bars and restaurants across the globe who are struggling through this pandemic.
"Our top priority is the safety of our customers and our staff. Our staff are working from home wherever possible, and we're handling deliveries with additional measures with regards to hygiene. It has been a logistical challenge, but the team are communicating regularly from their remote working, to keep up morale, and to ensure as little disruption as possible to our regular operations.
TCT:  Sotheby's Auction House in London sold a bottle of Karuizawa 52- Year- Old Zodiac Rat Cask #56271960 for $435,273 (£363,000 ) on March 18. What makes this whisky so special?
"This is a truly spectacular bottle, and it is very exciting to see this new bottle breaking a record previously held by the Yamazaki 50- Year Old. We have seen huge demand from our most ardent collectors for rare and old bottles of Karuizawa whisky. The Karuizawa distillery produced liquid with a notably rich and sherry flavor before it was forced to close its doors in 2000. The remaining casks were sold to private individuals, who have been bottling the liquid independently as spectacular limited editions in recent years. As a result, the distillery has developed something of a cult status among Japanese whisky aficionados."
TCT: Has dekantā sold a similar bottle?
"It's highly likely that we will have sold one of these bottles to a client through our concierge service, by which we source the most rare and highly sought after bottles of Japanese whisky. The most expensive bottle set that dekantā has ever sold to a single client is a collection of rare Karuizawa bottles totaling over one million dollars. It is an extensive collection of over 270 bottles, with distillation dates ranging from throughout the distillery's brief history."
TCT: Well, we feel very lucky since you brought us a bottle of Karuizawa Spirit of Asama Single Malt to try. Tell us about it.
 "The Karuizara Spirit of Asama s a very rare and delicious single malt whisky with a lower proof, just 48 percent. It is very hard to find on the market today anice, as I noted, this legendary distillery closed in 2000. Only 400 casks were left."  – Suggested retail price: $2,400m /70 cl bottle. Info and to purchase
TCT: The other single malt your brough is from Chichibu, a small distillery of only nine employees.
"Mizunara Heads 2011 is a higher proof single malt whisky named from the type of porous wood  from the Mizunara tree used to make the casks, a process that can take 200 years . " – Suggested retail price: $2399 Info and purchase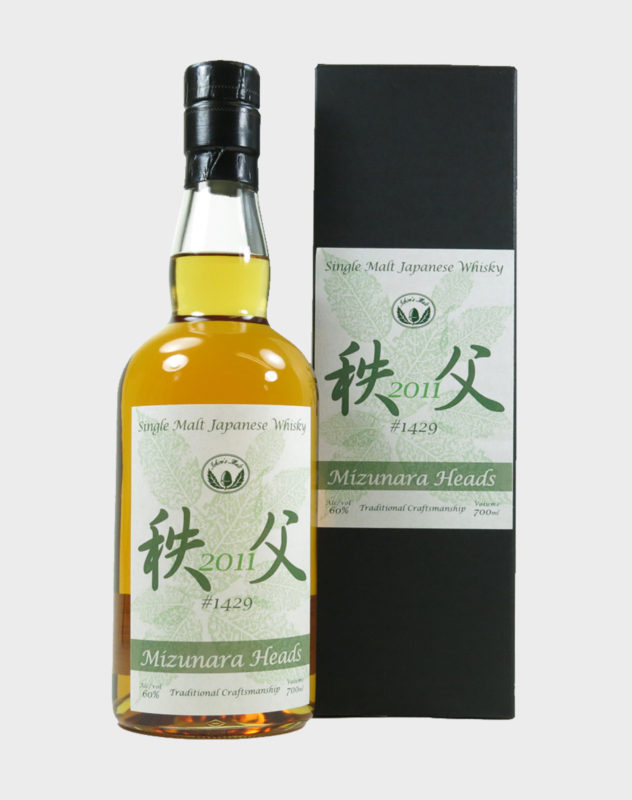 Listen to The Connected Table SIPS with Makiyo Masa, dekantā, on Japanese Whisky
Japanese master distillers are known for their pursuit of perfection. Rare bottles of whisky can command thousands of dollars at auction. But buying a bottle for home or gifting is easy thanks to dekantā, the world's leading online retailer, which sells more than 2000 types of Japanese whisky as well as shochu, sake, other spirits and wines. Makiyo Masa, founder of dekantā, explains what makes Japanese whisky special and why you should consider a bottle on your spirits shelf. www.dekanta.com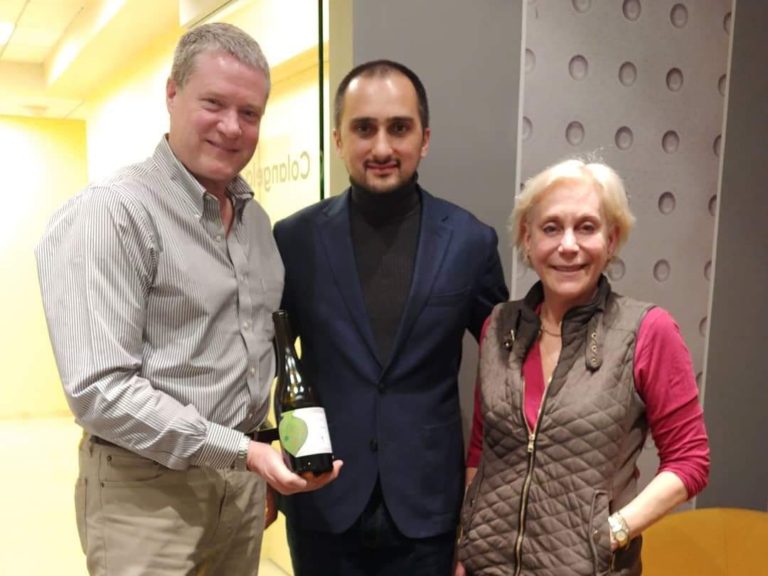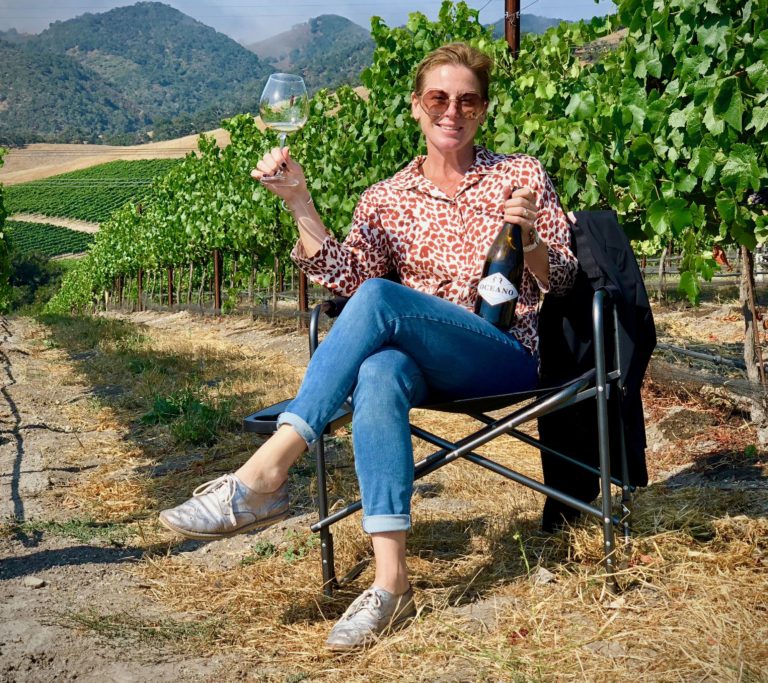 Rachel Martin and husband, Kurt Deutsch, are founders/owners of Oceano Wines, single vineyard cru wines sourced from the Spanish Springs Vineyard in San Luis Obispo, California. Oceano's second release Chardonnay 2017 has earned national awards and critical acclaim. In 2019 Oceano released its first Pinot Noir, vintage 2018, to rave reviews. We recently had the chance to sit down with Martin for a first taste and catch up.
Launching a wine brand takes marketing savvy. Martin earned her cred working with her family's Boxwood Estate Winery in Middleburg, Virginia.  While Oceano Wines is pure coastal California, Martin and Deutsch call New York City home base. He is a Grammy Award- winning and has worked on cast records for hit shows including The Band's Visit, The Book of Mormon, In the Heights, and Beautiful.
Martin is active in many causes to support women, including Les Dames d'Escoffier International.   Sixty percent of every dollar spent in the production of Oceano's wines goes to women- and minority-owned businesses.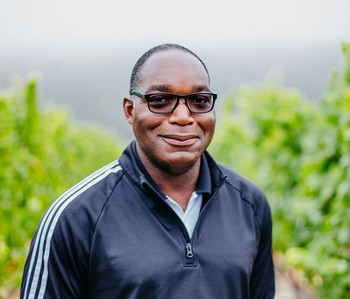 Fun fact: Oceano's winemaker, Marbue Marke, grew up in Sierra Leone, Africa. Originally he planned to become a doctor enrolling at University of California-Davis, with an eye toward medical school after college. he ended up switching careers to study enology.
Why we love these wines:
These are wines with fruity -driven finesse and a clean finish. It's no surprise these wines are popular coast to coast in restaurants. The best way to order your bottles are at www.oceanowines.com
2018 Oceano Pinot Noir, Spanish Springs Vineyard CA - San Luis Obispo County  $45.00/750 ml
Bright ruby color. A layered nose of strawberry, red currant, cranberry, rose petal, fresh tobacco, beet, and vanilla. A red currant attack leads to a focused mouth of pomegranate, raspberry, cherry, rhubarb, and cedar. Silky smooth tannins give way to a bright strawberry finish that finishes long.
2018 Oceano Chardonnay, Spanish Springs Vineyard, CA - San Luis Obispo County $38.00 /750 ml
A bright nose of jasmine, key lime, white peach, honeydew melon, green mango, and peach blossom. A lemon attack leads to a juicy mouth of green apple, quince, nectarines, kiwi, and guava. Notes of kaffir lime highlight the long refreshing finish.
2017 Oceano Chardonnay, Spanish Springs Vineyard, CA - San Luis Obispo County $38.00 / 750 ml
Deep yellow color. Nose bursts with green melon, lemon curd, guava, sea salt, ocean breeze, white tea and honeysuckle. Crisp yet vibrant, lovely texture on a medium/full-bodied frame, but zesty and balanced. Lemon, green apple, melon, tangerine, topped in sea salt, hints of toasted bread, vanilla and ginger.
★ 2019 Critics Challenge International Wine & Spirits Competition Platinum Medal Winner
★ 2019 San Diego International Wine & Spirits Challenge Platinum Medal Winner - Wine of the Year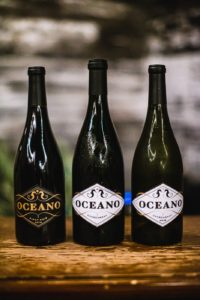 Listen to our SIPS podcast with Rachel Martin:
Throughout the U.S.A. the hospitality and foodservice community needs our support in the wake of the coronavirus (COVID-19) pandemic.
Restaurants, cafes, bars and clubs have served as community gathering places for centuries. They are first to open their doors and service their communities in times of need and a place where we celebrate special occasions from graduations to anniversaries.
We recall how the restaurant community in New York City and throughout the world united to support citizens and first responders and raise funds to help families who lost loved ones during the September 11 terrorist attacks.
Now in the wake of the coronovirus pandemic, our restaurant community needs our support more than ever, especially with so many service workers laid off due to temporary closures and reduced staffing.
In the spirit of support, we are compiling and sharing lists of reliable resources and articles that can help industry workers. Since this is a developing situation, we will continue to update and post resources on our Facebook Page and Twitter.
Journalist Andrea Strong has compiled a list of local and nationwide resources (U.S.A.) to provide relief for laid-off workers for Food & Wine and continues to update it. Read and Share This List
Also by Strong, here is an article in Food & Wine on supportive charitable efforts. Read; Share; Donate
The nonprofit Restaurant Workers Community Foundation has started a COVID-19 emergency relief fund.  Read, Share, Donate  
SupportRestaurants.org is a collective of restaurant industry professionals who have set a national initiative in motion to get funds into the hands of restaurants, even if they are temporarily closed. A Dining Bond works like a savings bond, where you can purchase a "bond" at a value rate to be redeemed for face value (for example, a $100 bond for $75) at a future date. Read more here
The U.S. Bartenders Guild (USBG) has a charitable foundation to provide aid to bar industry workers in need. Info
Many people who work in the industry lack the benefits of full-time employed workers, such as sick pay, unemployment insurance and workers' compensation. The nonprofit Gig Workers Collective has published this state-by-state list of resources to help. Read, share
Other ways to support: Order takeout. Buy a restaurant gift card. Stock up on wine.
Restaurants in New York and elsewhere may be closed to the public, but many are offering takeout and deliveries. Under a recently announced initiative to help businesses, restaurants in New York can also deliver wine, beer and cocktails. Read this Eater.com  article for more info and guidelines.
Other initiatives to support businesses are happening throughout the U.S. but it is still in an unfortunate catch-up mode for those facing job losses. The National Restaurant Association is providing special industry-specific guidance on its website. www.restaurant.org 
A Facebook Hospitality Industry Alliance | COVID-19 group has been established to provide an open forum to support and share ways to help members of the hospitality community. If you need help to join, let us know  Info
The above is a shortlist and continues to evolve. It is also specific to the U.S.A. We know many of our readers and listeners are in Europe. We want to let you know, we stand with you in solidarity throughout the world.
This week's edition of The Connected Table LIVE addresses ways to support our industry. We also discuss food safety when cooking at home. We will resume with scheduled guests on March 25. Click lunk below to listen and stream.
Stay safe. We are all in this together.